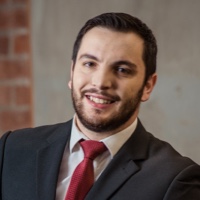 Dean De Sousa
Portfolio Manager
Dean started his career as an actuarial analyst in healthcare actuarial consulting in 2015, before moving to Momentum Investment Consulting (MIC) as an investment analyst in January 2017. After about two years, he moved into a portfolio manager role.

Dean is responsible for the construction and ongoing management and monitoring of various bespoke multi-asset-class client portfolios, while also contributing to the portfolio construction, asset allocation and investment research undertaken by MIC.
Qualifications

BSc (Actuarial Science)
Honours (WITS)
Fellow of the Actuarial
Society of South Africa
(FASSA)
Industry experience
4
years
Hobbies
Playing and watching sport.
Spending time with family and friends.
Braaiing.
Favourite books
SuperFreakonomics by Stephen J. Dubner and Steven Levitt.
Blink by Malcolm Gladwell.
The Cormoran Strike Series by Robert Galbraith (JK Rowling).
Alex Ferguson: My Autobiography by Sir Alex Ferguson.
The Prophet by Kahlil Gibran.
Favourite quotes
"If you can't explain it simply, you don't understand it well enough." – Albert Einstein
"The noblest art is that of making others happy." – PT Barnum
Strategic and markets considerations
The definition of risk that I ascribe to is the probability of failing to meet clients' needs or expectations. As custodians of clients' wealth and savings, this should always be front of mind. Practically speaking, this means using your investment skills, knowledge and experience to navigate complex investment markets in a way that gives clients the best possible chance of achieving their investment goals.