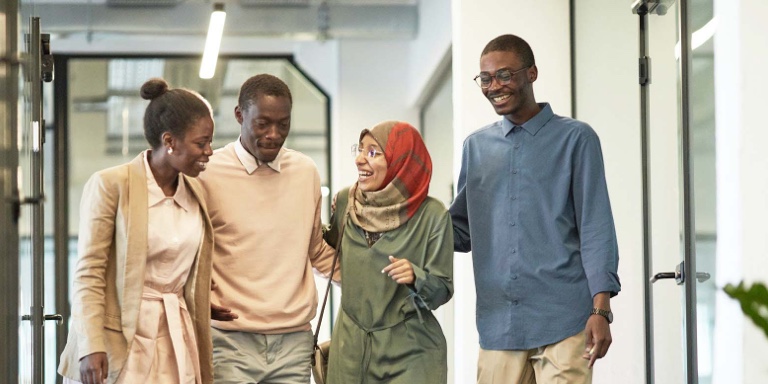 Employee benefits
At Momentum Corporate, we believe that people aren't just part of your
business; they're the heart of it. Looking after your employees is essential for the
success of your business. To help you do this, we develop solutions that prioritise
the human needs and experiences of employers and their employees throughout
their working life.
Business insurance, health and wellness solutions
Business Insurance
Comprehensive business insurance products tailored to suit your unique business needs from vehicle, buildings, equipment, and GIT to public liability and more.
How registering could make employees' lives easier
An overview of all
your products
Employees can conveniently access all their Momentum products whenever they need to.
Take control of
your benefits
Employees can make changes to their benefits securely online.
Get the
latest updates
Employees can access the latest information on their Momentum products.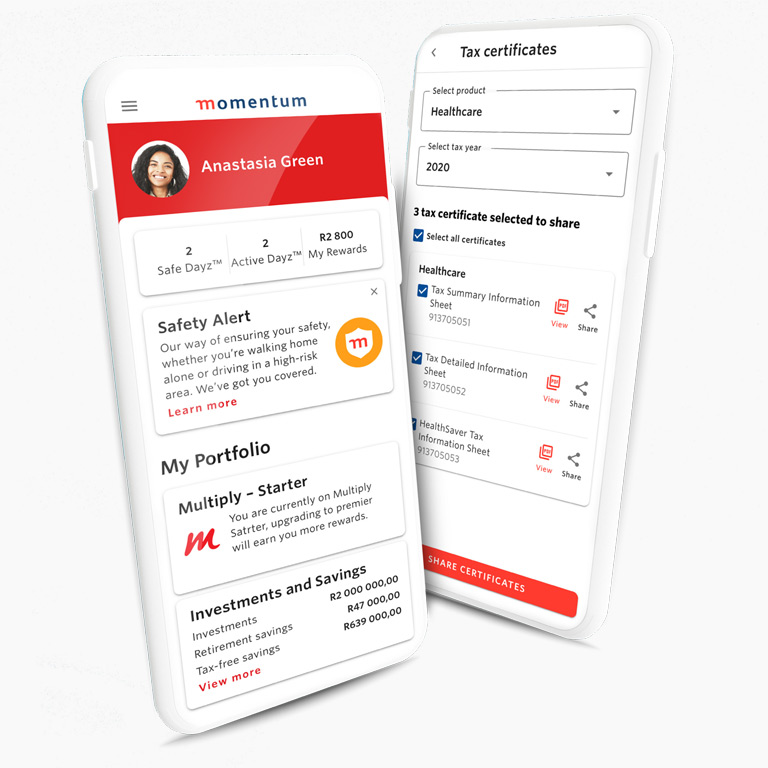 Download the Momentum App today
Your employees get convenient access to all their Momentum products and rewards. They can use the App to submit claims and so much more.
Holistic view of their Momentum products.
View and calculate their Momentum Multiply points and rewards.
Track their Active Dayz™ and Safe Dayz™.
2021 PMR Awards


For the second year in a row, the FundsAtWork Umbrella Funds top-scored with 4.19 out of 5 in the category of pension fund administrators and product providers, receiving the Diamond Arrow Award.
2020 PMR Awards


Momentum Corporate received a Diamond Arrow Award with the highest score in the category pension fund administrators, consultants, providers and insurers.
2019/2020 Raging Bull Awards


In January 2019 Momentum Investments won 3 Raging Bull awards. In January 2020 they won the award for the Momentum Enhanced Yield Fund for a second year in a row.
2019 PMR Awards


Momentum Health Solutions was awarded the Golden Arrow Award with an overall rating of 8.15 out of 10.



2019 Ask Afrika Da Vinci Awards


Our Smart Exits solution won a Gold Loerie in the Service Design category.




2018 Silver Loerie Award



Our Smart Underwriting solution won a Silver Loerie in the Service Design category.