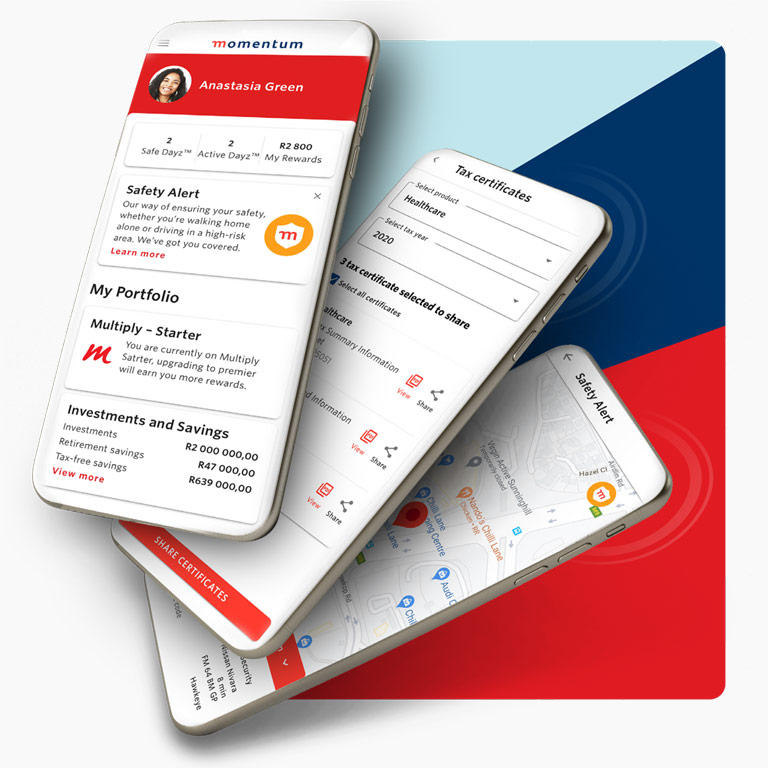 Download the Momentum App today
Get convenient access to all your Momentum products and rewards. You can also use the App to submit claims and so much more.
Initiate an alert to receive immediate armed response.
Holistic view of your Momentum products.
View and calculate your Multiply points and rewards.
Submit and view claims on the App.
Track your Active Dayz™ and Safe Dayz™.
Download and share your tax certificates.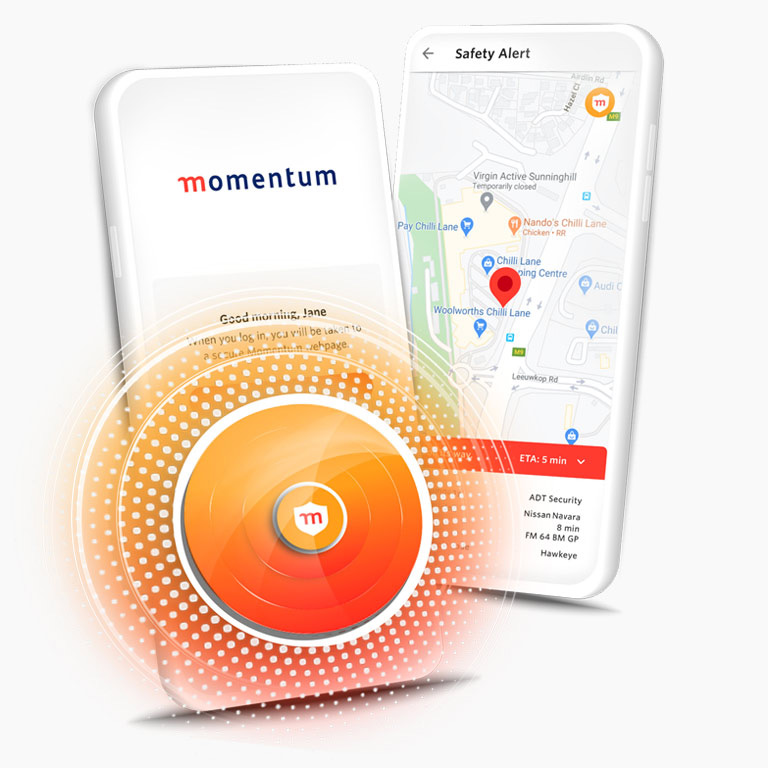 Stay safe with
Safety Alert
With car and home insurance by Momentum Insure, you and a loved one will get help at the touch of a button on our app whenever you feel unsafe at no additional cost.
Interactive map with real-time updates.
Over 1 800 armed responders ready to assist you.
Take control of your rewards
Using our App will allow you to keep track of your Multiply rewards, and help you improve your status. You'll be able to view your HealthSaver+ balance, view providers where you can do a fitness assessment, and also:
Calculate your rewards
Use our interactive calculators to get an estimate of what your rewards could be.
Track your Active Dayz
Stay active and be on top of your game to earn Active Dayz™open_in_new and advance to a better Multipy status with greater rewards.
Get rewarded for being safe
Remain safe on and off the roads, and earn Safe Dayz™open_in_new. Use the App to keep track of the amount of Safe Dayz™ you earn.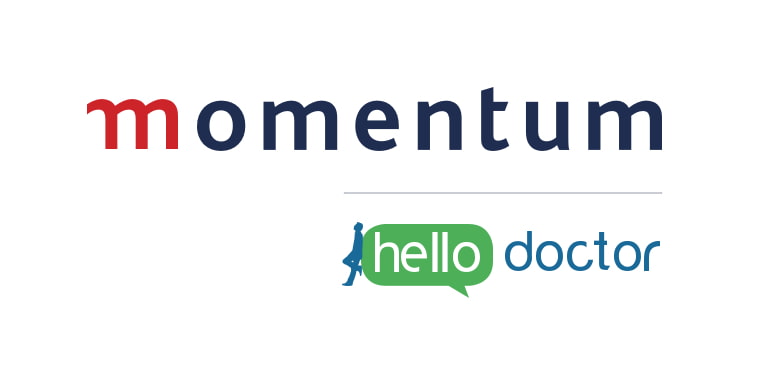 Hello Doctor
Need assistance from a doctor without a physical consultation?

Hello Doctor is your "doctor on call" that provides you with expert advice on your mobile phone, anytime, anywhere. Request a call and a doctor will call you back within an hour.

This feature is available on our App to Momentum Healthcare Insurance policyholders, as well as Multiply Premier clients.