Momentum is a financial services company and provider of healthcare, insurance and investment solutions in SA.
FOR BUSINESS
Corporate solutions
Your employees are your greatest asset. As an employer, Momentum Corporate can help your employees to achieve their financial goals before and after retirement. Our life insurance solutions help take care of employees, and their families, should an unexpected life event happen.
Download the Momentum App today
Get convenient access to all your Momentum products and rewards. You can also use the App to submit claims and so much more.
Holistic view of your Momentum products.
View and calculate your Momentum Multiply points and rewards.
Submit and view claims on the App.
Track your Active Dayz™ and Safe Dayz™.
ACCOLADES
Award-winning solutions
A solid reputation for innovative product development in the financial services sector has led to us receiving numerous client and peer reviewed awards.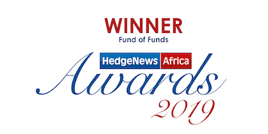 Hedge Fund
Awards
Momentum Investments won this award for the Momentum RCIS ZAR Diversified
QI Fund.
Raging Bull
Award
For the second year in a row, Momentum Investments won this prestigious award.
PMR.africa Golden Arrow
Award
Favourable rating – Annual survey of medical scheme administrators Momentum Health Solutions.