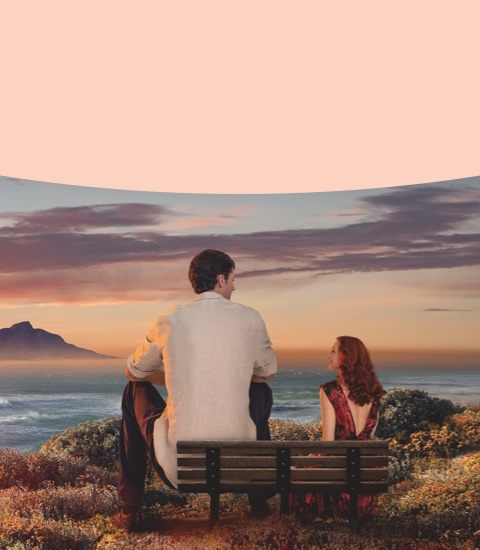 #MomentumFutures
We believe that companies that can do more should. That's why we invest in young, talented South Africans to enable them to move forward on their journey to success.
Success means you're willing to go for it!
Life has its ups and downs. Learning to get through the downs is the key to success. Obstacles, difficulties, and challenges make us stronger, more compassionate and more grateful. They make us strive for more, strive for brilliance. And sometimes, an extra helping hand someone who recognises your talent is all the momentum you need to keep your success in motion and have the confidence to do something extraordinary.
Invested in their tomorrow
Everything we do is guided by our motto - here for your journey to success.

It means we're committed to building better futures for our communities, children, and country in the most sustainable way.
It means we want to positively impact young people's lives so that their life journey can be successful – for them and for generations to come.

We demonstrate our commitment to #MomentumFutures by:
Focusing our corporate social investment funding on education programmes, specifically early childhood development and future-fit skills.
Supporting the Momentum Proteas Women cricket team to create a movement to encourage more sponsorship in women's sport and to spark interest in young girls as cricket being a viable career choice.
There's power
in doing good
From adversity to success with #MomentumFutures
The Momentum to Excellence (M2E) bursary programme aims to offer talented learners a bursary that contributes to school fees, transport, textbooks and stationery, and support and development initiatives like extra classes.

At the heart of the programme is a comprehensive leadership and mentorship programme to develop the full potential of those learners as South Africa's future leaders.
The chapters in our story