#MomentumFutures stories of success
Through purposeful partnerships, Momentum is committed to nurturing the youth of South Africa and giving them job opportunities to play a sustainable part in the economy.
These youngsters are ordinary people doing extraordinary things and seizing success on their journey.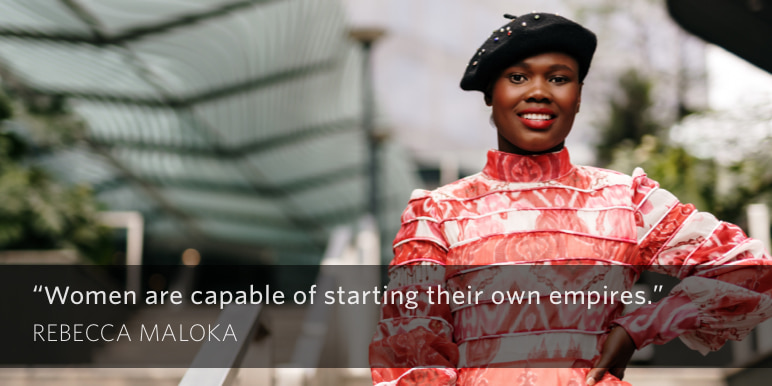 Success is upskilling and educating myself
The partnership between Momentum and IT Varsity opened doors for me. I've already received 2 gigs to create websites. But my biggest motivation is my family. My stepdad mostly inspires me. One day I want to do something special to celebrate him big time.

In future, I want to go into business. Opening an internet café, a bakery, even a butchery. Something self-sustainable. I am young and taking advantage of all the opportunities given to me.

Today's youth understand the importance of hard work, and we are here to stay. Watch me upskill and educate myself.

Rebecca Maloka, a coder at IT Varsity.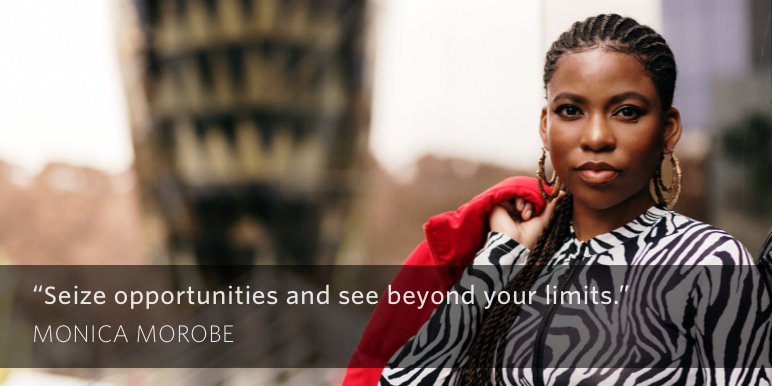 Success means not limiting myself
Success is making a living out of my passion. It's the pin where my passion and career collide. It creates purpose. I'm currently studying for a Bachelor of Education at NWU.

Being part of the IT Varsity Cohort equipped me with skills money cannot buy. I love that code allows me to access part of my mind I wouldn't usually. I plan to merge my coding skills in whatever career I find myself in. The world is moving into a more digitised space. These skills will come in handy.

Life is about balance—the ability to seize opportunities and see beyond limitations. In future, I see myself being a teacher and having a NGO helping students learn future skills. Coding is the skill we need most. My advice is, don't be limited by where you are right now. Look at the bigger picture and seize all the opportunities at your disposal.

Monica Morobe, a coder at IT Varsity.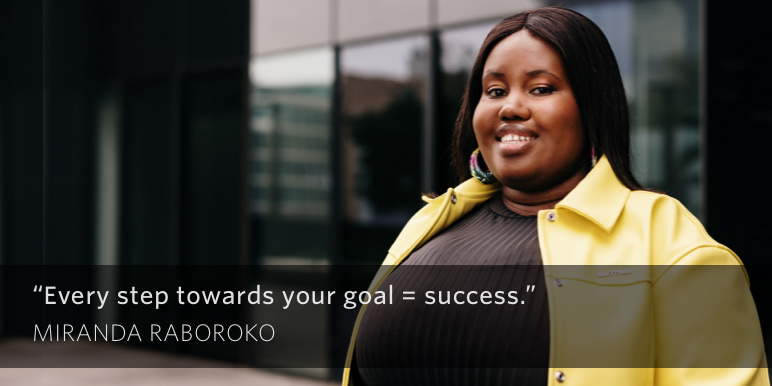 Success is knowing that life can be more fabulous!
Success for me is taking the first step. Every step towards your goal = success. Learning to code at IT Varsity was exhilarating. I never thought I'd be able to do it. I created my first online shop! I'm chuffed.

I come from a place where things are just dreams and remain so. Unless you act on them. My school only had 4 teachers that taught Grade 1 to 7. It forces you to find other ways to realise your dreams and potential.

I'm motivated by my background. I look at the kids from my area and want to do more. I want them to get a piece of life. To realise there is more out there. I want to provide opportunities for kids in rural areas. Doing more for and with them.

Momentum is the power to move on and keep moving forward. Knowing that life can be more fabulous.

Miranda Raboroko, a coder at IT Varisty, 2021 Cohort.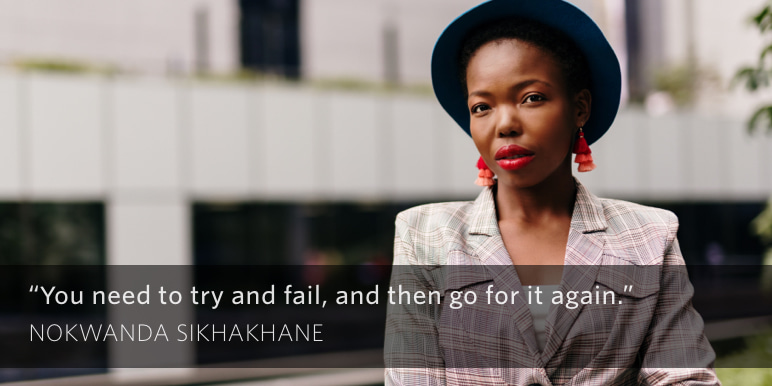 Success means pushing myself
At IT Varsity, I dealt with complex issues. I overcame them. I now have 2 qualifications from two Momentum Metropolitan affiliated organisations. Both will come in handy!

Learning to code is exciting but tricky. You use a lot more energy. You learn to be accountable. You learn to flow. To access the critical thinking part of your brain.

I want young girls to look up to me and realise they can do it. Yes, it isn't easy, but coding can be done. All it takes is just starting.

Success is pushing myself and doing more in and out of my studies, motivating others and thinking positive thoughts. As a black girl, I want to groom myself to be more than average. The coding industry is competitive, but I'm ready for it. You need to try and fail. But always fail forward and try again. Go for it again.

Nokwanda Sikhakhane, a coder at IT Varsity, 2021 Cohort.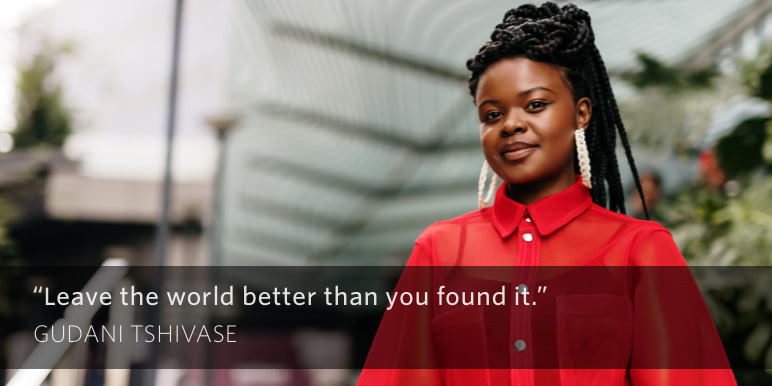 Success means doing better than I did yesterday
My mantra in life is YOLO. Whatever life throws at you, accept it. When life gives you lemons, make lemonade.

When I heard about the opportunity to learn to code at IT Varsity, I told myself, "Take it up. Learn new things. Opportunities birth other opportunities." I believe in the power of purposeful partnerships. Without them, a girl like me from rural Limpopo wouldn't be sitting here today. Partnerships ensure fairness and justice in the world.

My advice for young people is to work hard. Don't wait for handouts. Do what you need to do to be better than yesterday.

I want to be remembered as the girl who lived her life to the fullest with a loud laugh and a spark for life. A girl who gave back to the community. Who believed in leaving the world better than she found it. Gudani Tshivase is a girl who believes in herself, her dreams and her goals.

Gudani Tshivase, a coder at IT Varsity.
Success means giving back
A part of your mind unlocks when you start programming, and you get an "Aha!" moment. You see the world differently. Growing up I always wanted to teach and impart knowledge. I grew up in Matatiele in the Eastern Cape. I was a mathematics teacher who loved opening maths and coding clubs and organising olympiads. I then branched out into coding through the partnership with Momentum and WeThinkCodeopen_in_new. As a woman in coding, you quickly realise how few of us are in this space. You learn to speak louder, to adjust your confidence even when you question your worth. Coding consumes my thoughts every single day. I am constantly thinking about which problems I need to solve. I learn new things daily. Success is going back to the students I taught in Matatiele, mentoring, and showing them there are more careers out there. I would tell them that through coding you can define success your way and that WeThinkCodeopen_in_new is the organisation that says, "Come as you are, we will help you."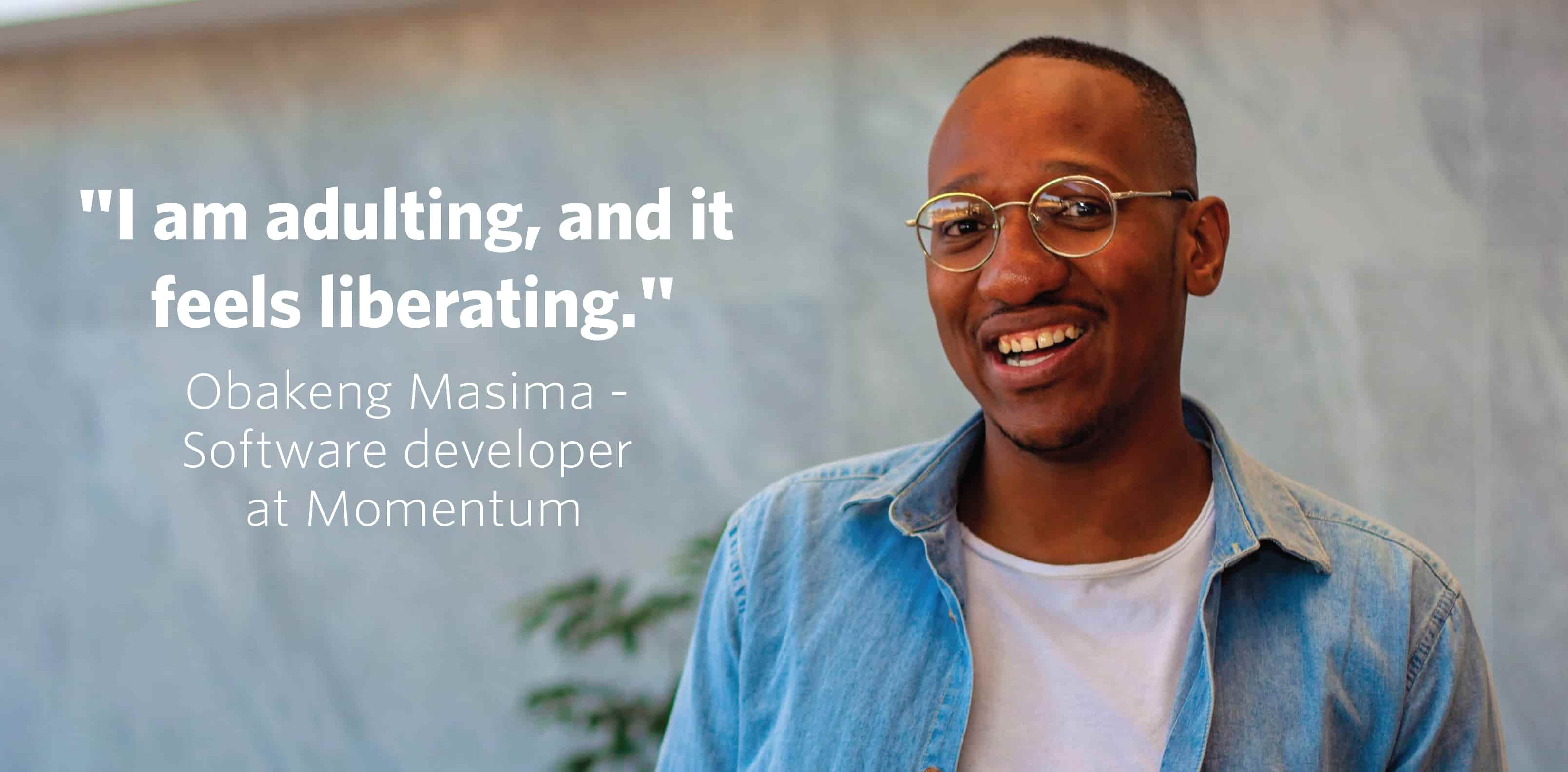 Success means taking opportunities
Success is doing something with ease, whether it's gym, learning to play the guitar, working on new code, or killing it in action soccer. Before joining WeThinkCodeopen_in_new, I studied marketing at Unisa, but my heart wasn't in it. I applied twice to WeThinkCodeopen_in_new in 2019, but I failed. When I reapplied in 2020, they had no choice but to accept me. I was that good. In 5 years' time, I see myself as an intermediary developer. I hope to still be at Momentum. What excites me as a software developer is seeing my code come alive, seeing the tiny tweaks I've made to the Momentum App that make it easier for our clients. I'm grateful to my parents, who supported my move from marketing to coding. I now have job security; I'm seen as a grown-up. I am adulting, and it feels liberating. My advice: don't give up. Keep going. Life is a long journey, but you'll always learn something new. Do your best, give it your all, and if it doesn't work out, it was never meant to be. The partnership between Momentum and WeThinkCodeopen_in_new is a success story being told. A reminder to take opportunities when they come. I hope people see this as a story of hope.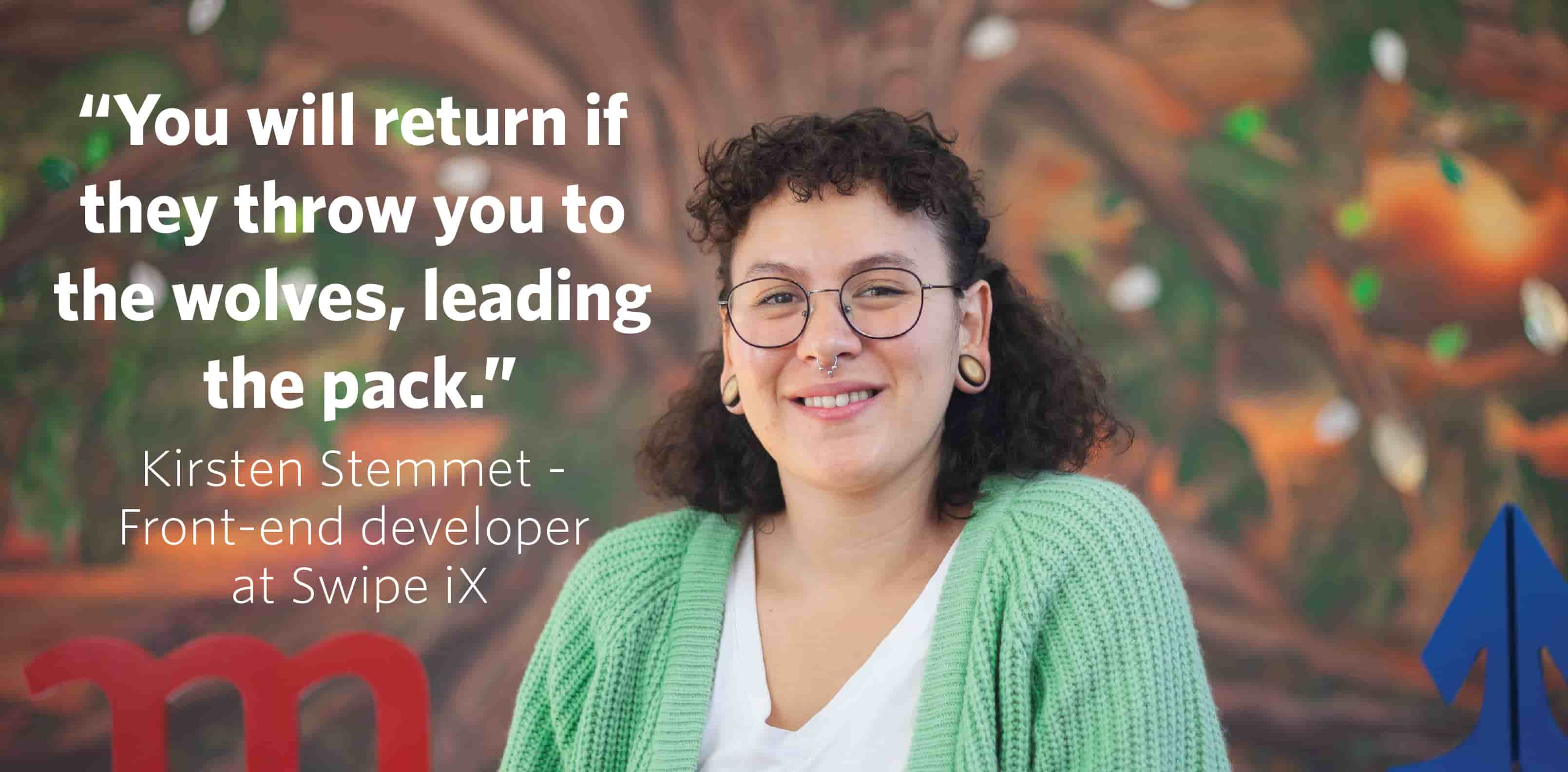 Success means working together
After matric, I took a gap year, working at a call centre, but I wasn't fulfilled. One of my jobs was playing with code and doing a bit of online hacking, which I enjoyed. One day my mom came back from church with Life Choicesopen_in_new pamphlets. I applied, they called me, and the rest is history. Being a woman coder makes me feel I can accomplish anything. Women bring something to a job men can't. I was headhunted by the company I work for, and I'm the first woman coder here. It makes me feel good. Success for me is working together. Nothing is more important. I mean, there is no I in team. If we all work toward the same goal, we will achieve it, and the journey will improve. We are stronger as a unit, more than we are alone. Through the Life Choicesopen_in_new programme, I turned a lot of walls into doors. The internship showed me what I could achieve given the right opportunities. I push people to come to Life Choicesopen_in_new – my best friend got in, and so did my nephew. I need more people to know about this NGO and this partnership. If we all tapped into these opportunities, we would fly. My advice for anyone wanting to enter this field is never to give up. You will return if they throw you to the wolves, leading the pack.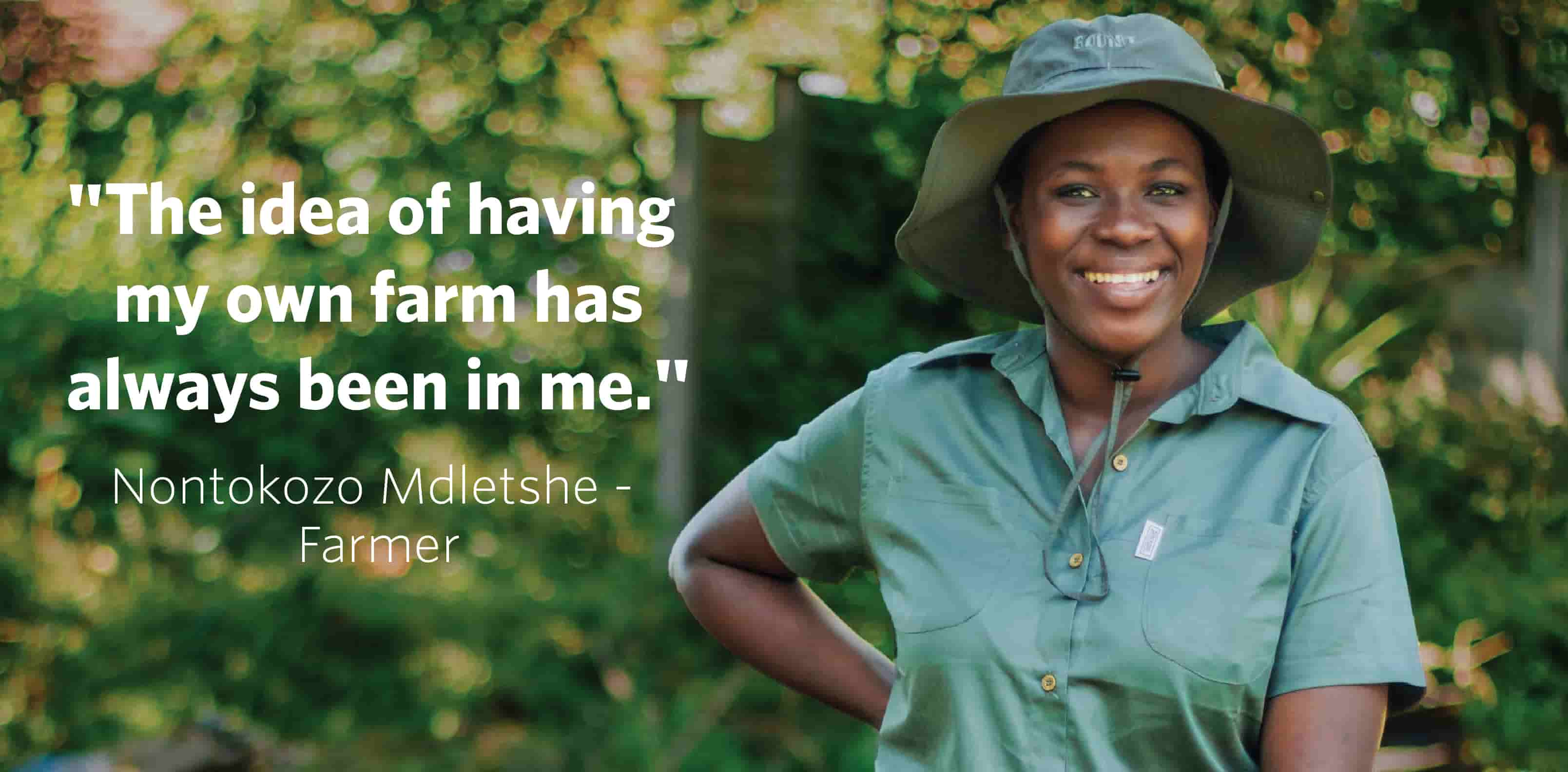 Success is being an inspiration to others
I don't want to sell my farm to Woolworths and other franchises. I want to be my own Woolworths, my own franchise. I own a 15 000-hectare farm in Howick. I started with R150 during the peak of COVID-19. I saw a gap in the market and took it. I currently farm cabbage, cherry tomatoes, lettuce, spinach, beetroot, onions, and chillies. I wouldn't say I liked agriculture growing up. My mom literally forced me to love it. It was the only way to eat, and you had to plant your food. Around Grade 11, I fell in love with it and saw ample opportunities in this space. I got accepted at the University of Zululand to study Agronomy, and the rest is history. The idea of having my own farm has always been in me. I like being the CEO of my life, and COVID-19 gave me a gap. With R150, I bought 6 tyres for R60, and with the rest, I bought seeds – it was that easy. It's nerve-racking being a woman in farming, but I keep going because I'm a girl with a goal and a vision. I want to be rich; own cars, farms, and houses, and I won't stop until I achieve it. Success is about being happy, doing what I love and being an inspiration to others. My most significant success has been acquiring my land. If you have land, you're a queen. I now sell my crops to the community and friends. It can only get better from here. I want to be remembered for helping people. I want to be the person who started boldly and never gave up.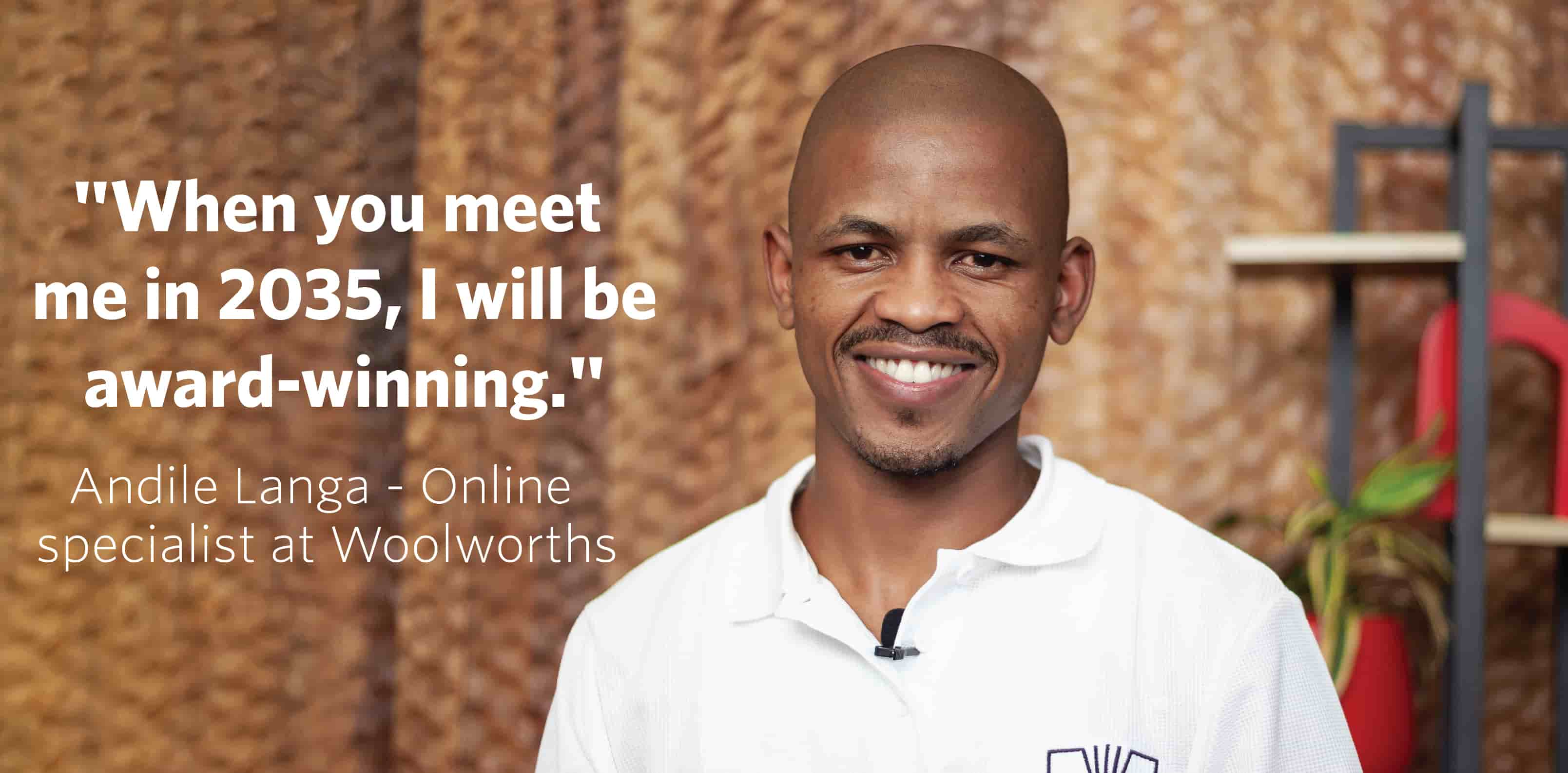 Success means dreaming big
I was born to touch lives; I was born to inspire. I was born to stand out, and I made mistakes and learned from them. I see myself as a vessel. I inspire whether by talking, walking or how I carry myself. I allow myself to influence anyone who comes across my path. I come from a big family. I am number 7 of 9 children; even though there were so many of us, I managed to keep my fire and my light. I loved growing up in a big family – the fights, the quarrels, the laughs, and even the struggles kept us together. My mom was, and still is, the glue that kept all of us together. She is kind and courageous and has this incredible ability to ensure that we all feel her love. She always hugs and kisses us; she shows love, and she taught me to be happy regardless of where I am in life. My mom made me believe that I was special. Even when I came out to her, she looked at me and said, "You are so special." On that day, it carried so much love, so much light. And that is the light that I give to people. Success to me means being content, fabulous, glamorous, and bright. It also means understanding that everyone's success is not the same. I love the partnership between Momentum and Ubuntu Pathways.open_in_new It allowed me to be the best version of myself. During this internship, I arrived in the room and got to the top floor before everyone else did. When you meet me in 2035, I will be a seasoned broadcaster hosting my dream show – The Afternoon Chat on SABC 3. I will be award-winning. I will have my coins and have built my mother a house.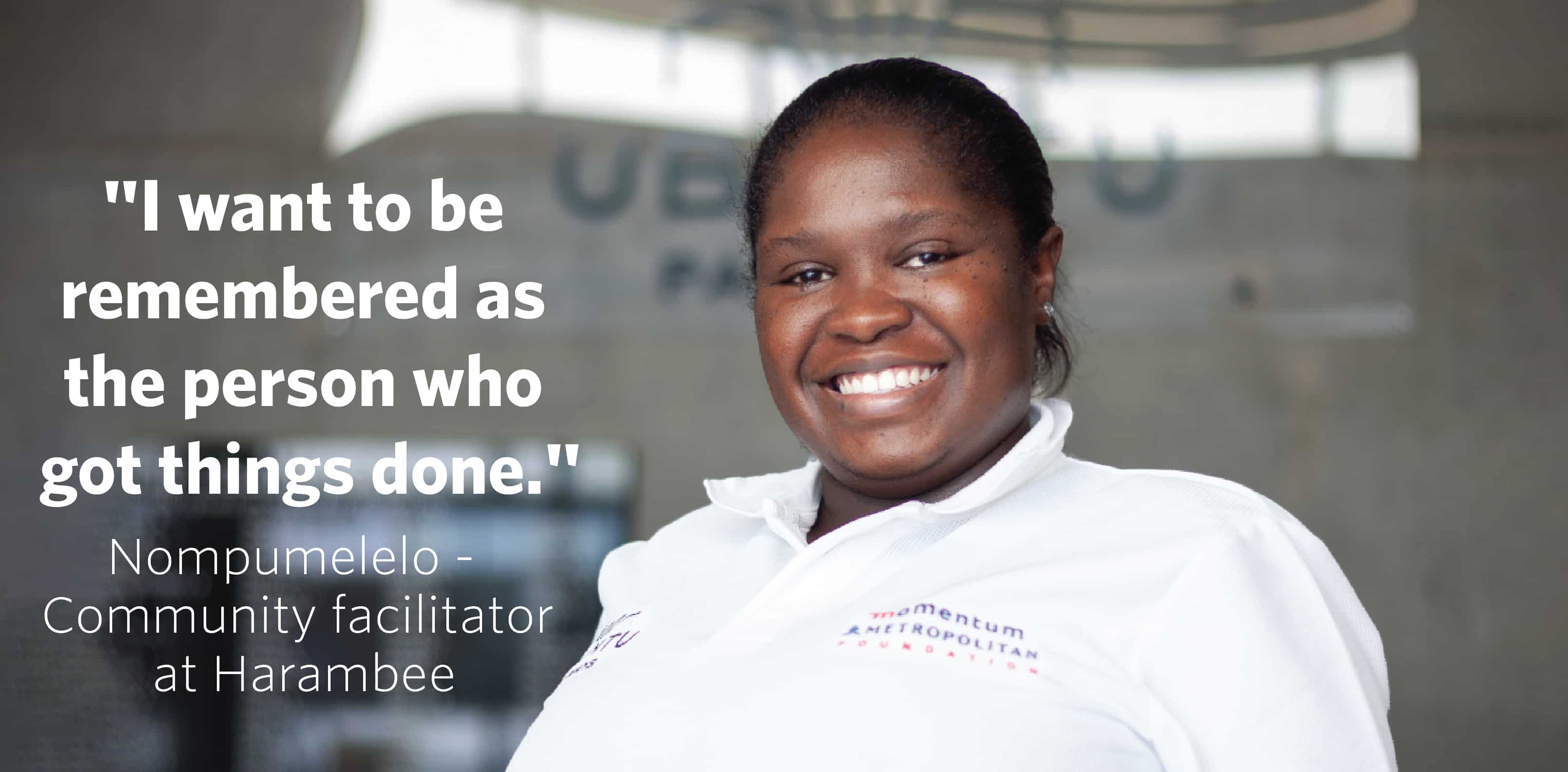 Success means pushing through
I am naturally very reserved, but in my work, I come alive. I want to be remembered as someone who stepped out of her shell and got things done. Growing up I wanted to be a clinical psychologist but didn't have enough points to join the programme at university, so I settled for a business management course. I finished it in record time, but something still told me I needed to work with people. One day, I was scrolling on Facebook and saw a post about learnerships at Ubuntu Pathways.open_in_new I applied and went for the interview even though I had not been called. I was not about to let anyone tell me I could not get in. Success for me is being the best version of myself. It is having patience and pushing through, knowing that at the right time, everything aligns. Ubuntu Pathwaysopen_in_new got me out of my shell. The programme made me believe I could stand up and speak for myself. It re-programmed my entire mindset. I learned to talk and to get out of my head. I preach to all the youth to look for opportunities and partner with people who can help them grow. I am a mom to a beautiful baby girl who inspires me to be better. She keeps me on my toes and helps me stay focused on the bigger picture. Everything aligns; always know everything is connected and works out for the greater good.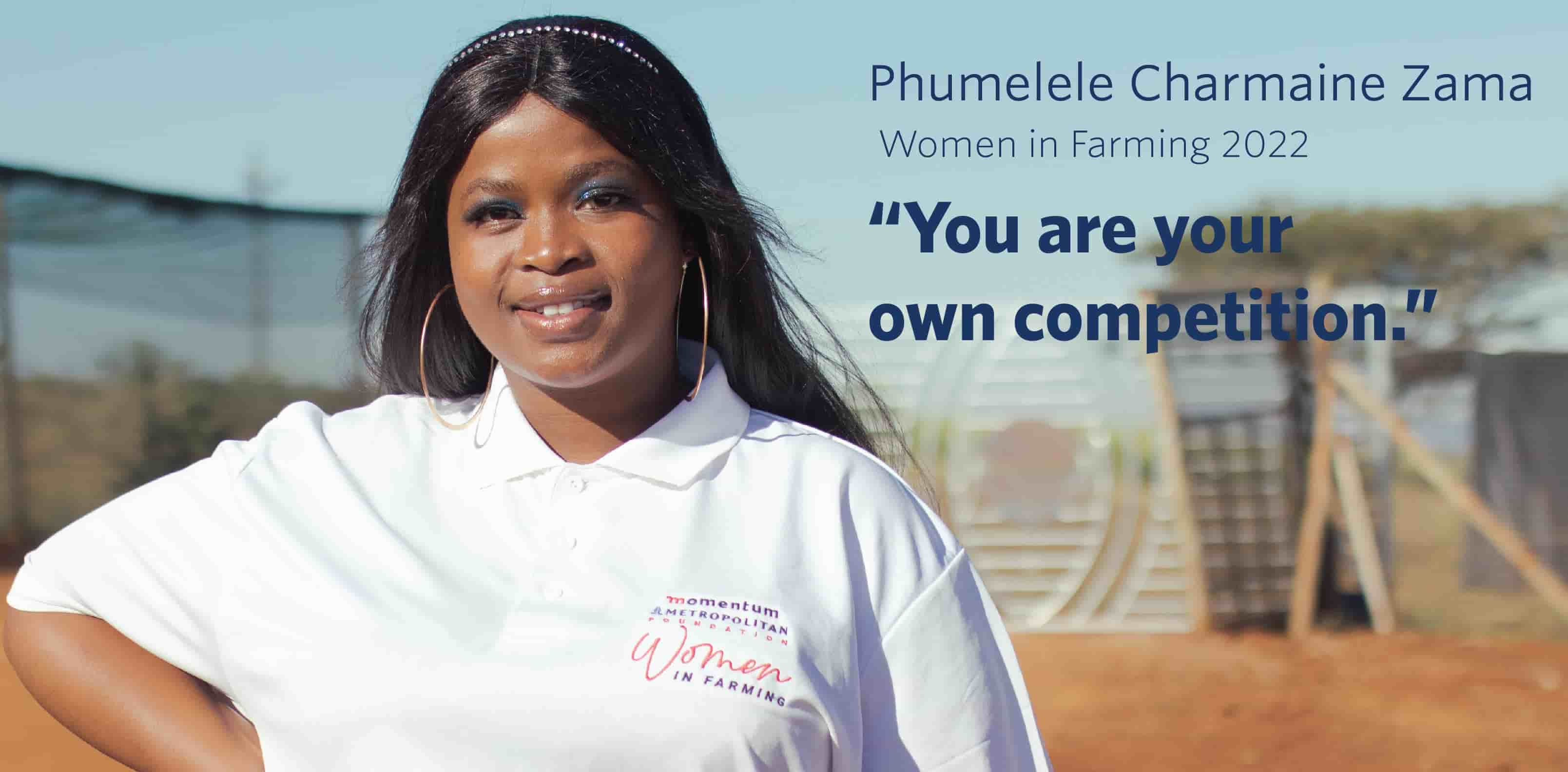 Success is about using your skills
My first career option was to be a gynae. I chose farming as the second option. I mean, imagine getting my hands dirty? But for some reason, I pursued a bachelor's in agriculture management and passed. When Covid started, I was working at a call centre. I got retrenched, and my first thought was: How would I feed my daughter? I stayed at home for 6 months. One day my mom came home with 24 broilers and asked me why I was at home sitting on my degree. Ma is very strict. She didn't give me a choice. I've been tending to the broilers in my mom's backyard and using everything at my disposal to ensure my business succeeds. I want to expand my business and be the first woman to own a mushroom farm. Success is about using your skills, what you have, and exploring what you can do with what you have. This one quote keeps me going: "Agriculture is the most helpful, most noble form of employment in history." My advice to the youth: Stay in your lane. You are your own competition. In 10 years, I want to be the first black woman to supply 10 000 chickens to big business. The youth must wake up and realise there is more to life.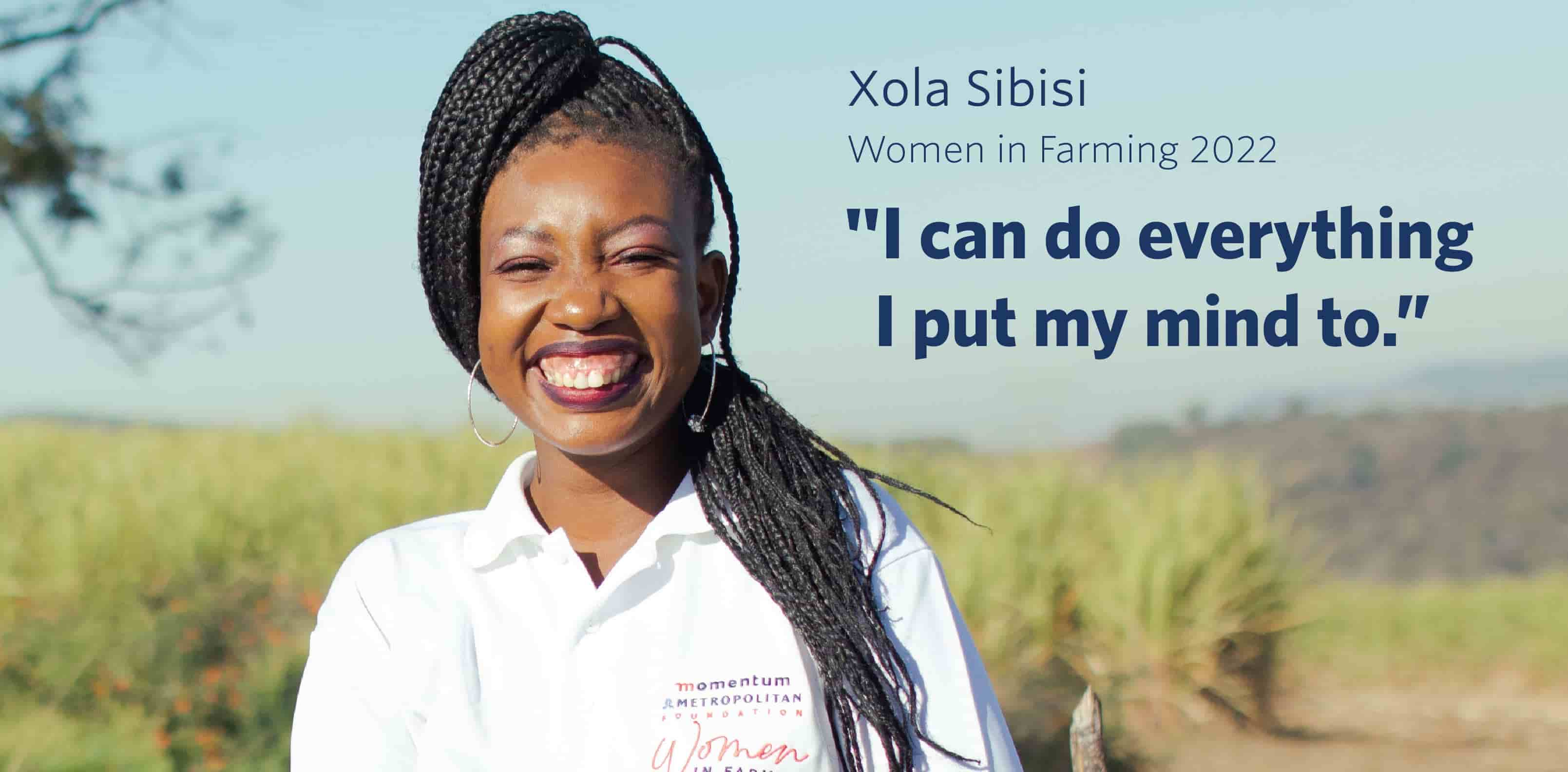 Success means believing in yourself
I never saw myself as a farmer. Imagine ukushiswa yilanga. I grew up in Sweetwater, and my granddad was a farmer. I didn't consider a career in farming until I was sitting at home with a Cum laude degree and no job. I decided to start a small cabbage, and spinach patch and my family supported me, helped me with my seeds, allowing me to grow. I was unemployed and couldn't contribute financially to my family, so farming became my way of contributing. I didn't wake up with a passion for farming. It was a means to an end. The process of farming is so therapeutic, watching the plants grow and become food. Even though I thought I would be an accountant, I'm happy and content as a farmer. Success is about being happy inside and out and being good at what I do. Knowing that whatever my mind can conceive, I can achieve. What keeps me going is realising that I'm everything I need and there are no limitations. I acknowledge that I am great. I believe that I can do everything I put my mind to. In my spare time, I jog and play chess. It's my free time, my opportunity to be in my head. It's my own space. In 2035, I see myself living on an island, living sustainably, and feeding myself straight from the soil – realising life is about tranquility.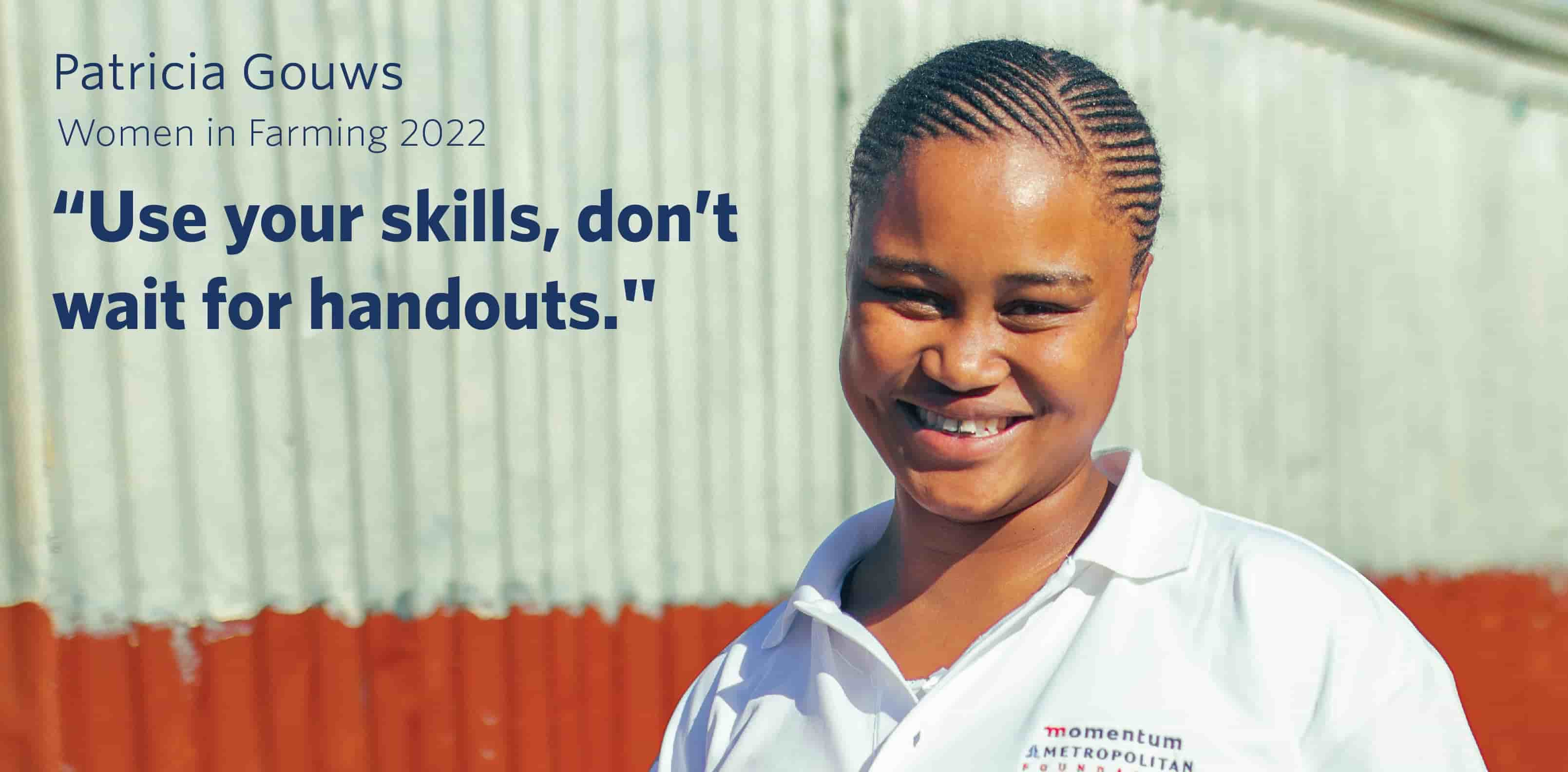 Success is not giving up when times are hard
Success for me is about helping others and bringing them along with me as I climb the ladder. It's about providing for myself, my family, and my community. It's not about waiting for handouts but instead using my skills, availing myself of opportunities, and not giving up even when times are hard. My husband and I started the business with R450. We bought a chips fryer; we built a shack and used our gas stove to start selling. Business boomed. We then branched out into selling ikota. So, we had to move out of the shack and sell from our garage. I want to change the perception of the youth about farming and agriculture. I feel that schools need to go back to teaching kids to make their own food. Going back to the organic way of life. I have 3 kids and am already teaching them the importance of growing their own food. I want them to be able to make their own seedlings and to be self-sustainable. Being part of the Women in Farming project has given me so much confidence – in myself and my business. I cannot wait to start implementing the lessons I've learned. I am very excited about the future of my business. My dream is to one day open a fruit and vegetable retailer that sells at affordable prices so even the street vendors can buy there. I want to get into food production and ensure that healthy food is accessible to all. What keeps me going is the ability to help others, to change perceptions, and make an impact. I want to be remembered as someone who always cared for and uplifted others.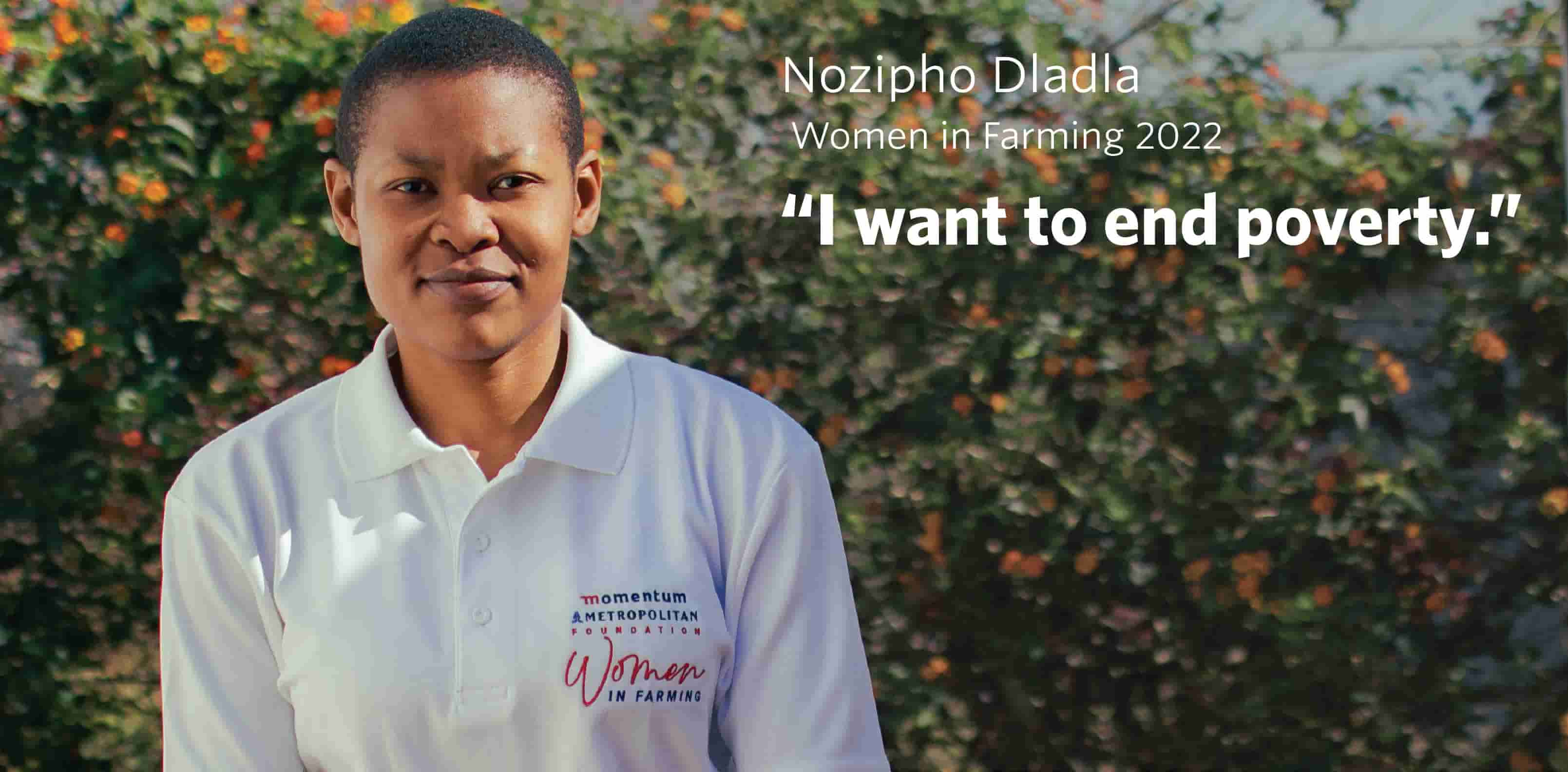 Success means doing what brings you joy
A typical day in my life begins with meditation. I wake up, meditate, read, and then tend to my plants. I find that the process of meditation is helpful and brings clarity. I started farming in my family's backyard. I must have green fingers or something because everything bloomed. I have now secured 2 hectares of land and cannot wait to start farming there. On 4 May 2021, I was called for a job at Transnet. They wanted me to be Head of Environmental Health and Safety. I decided to stay at home and continue being a farmer for my own mental health. I had to look at what would make me happy and impact my community. It fills me with so much joy. The journey of farming the soil is extraordinary. It's all about loving it and it loves back. Farming teaches you to be passionate and patient and to speak softly to your plants. Through farming, I'm figuring out a new side to myself, a patient side, a loving side, and a side that loves to learn. I see myself with 8 hectares of land in the future, including livestock, sheep, and chickens. I want to be known as a person who provided for the community, ended poverty, and wanted others to be happy.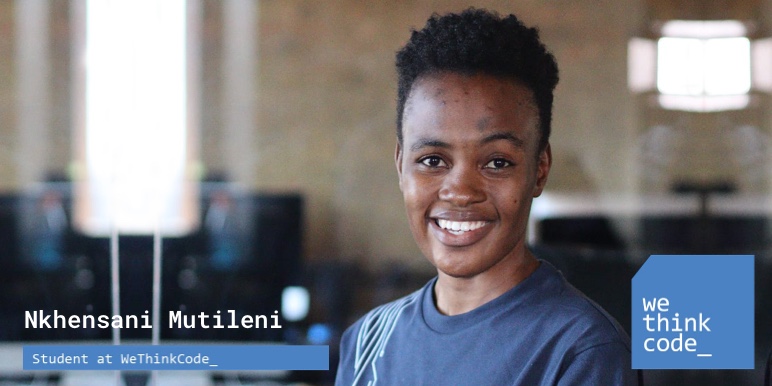 We are here to take up space
"I define myself as versatile, creative, innovative and dynamic."

What I love most about being part of WeThinkCodeopen_in_new is that you interact with people from all walks of life.

I enjoy that I can create Apps that solve people's problems. People are always on their phones in any case. Let's educate them instead of letting them scroll for hours and hours. One of my proudest moments this year was developing my own App profile. Challenging as it was, I did it, and it looked lovely.

In my free time, I love to exercise. I get to refresh and relax my mind. I need to zone out and get into my head. In the future, I see myself as a full-stack developer developing my own App systems to help society.

"The future of coding is female. We are here to take up space. Women are creative, but they have been sidelined for a while. It's now time to empower them. Coding is the answer."

Nkhensani Mutileni
2nd-year mobile development coder student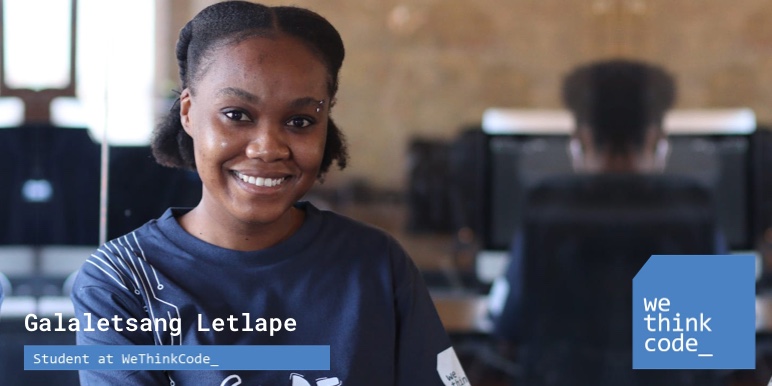 Just go for it!
"Success for me is having peace of mind, being happy, being content and affording the lifestyle I want. I was born and bred in Pretoria, and my dream has always been to become a civil engineer." So, I enrolled for the course, but while studying, I realised it had challenges. I felt like I didn't belong and I was not understood.

In my 2nd year, I came across the career path of coding and fell in love. A friend of mine told me about WeThinkCode. I knew it was something for me just from listening to her speak. The process of getting in was incredible, and I was selected in the first round, which felt so cool!

My mom inspires me. She is the sole breadwinner at home. She takes care of everyone, and watching her make sacrifices for everyone has given me a glimpse into her heart.

My advice for anyone wanting to learn a new skill or change careers is to go for it. There is a world of possibilities waiting for us to tap into them.

Galaletsang Letlape
Software engineering student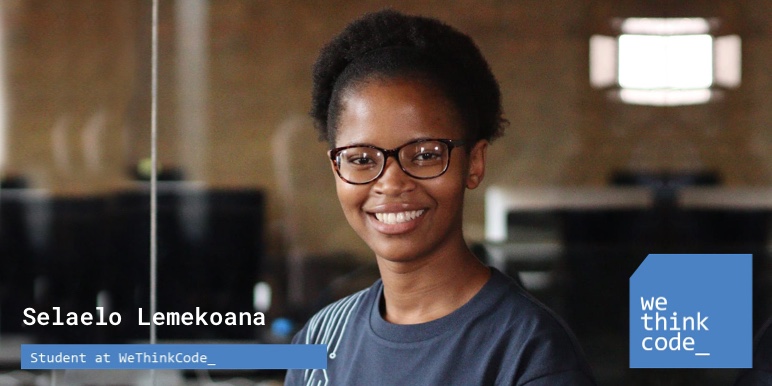 Be open to new opportunities
"The best part of being a coder is the never-ending learning aspect. You get to be solutions-orientated while working with people and possibly changing lives with the Apps you create. This part of my career sets my soul on fire."

I believe that I am unique. I am an explorer, curious, and a problem solver, and I owe it all to my mom. She raised my 2 siblings and me despite having difficulties of her own. She paused her life for us. Looking at her now, I realise that I would never have been able to do it if it wasn't for her.

What makes me is my willingness to learn from others, absorb experiences and be open to new opportunities. These qualities have brought more my way.

Working on the Momentum Make Your Money Moves Quiz was challenging and exhilarating. We were juggling a lot at once and working together as a collective for the first time. I am proud of the product we developed in such a short time. It felt like we were part of the corporate world, and I can't wait to experience that feeling in a real corporate environment.

The whole process emphasised my need for communication. It gave me the ability to speak up for myself and be heard.

For me, momentum is about getting opportunities and going out there with them. "Thank you, Momentum and WeThinkCodeopen_in_new, for allowing us to explore our ability to create. Thank you for allowing us to grow, learn and be part of something bigger than ourselves."

Selaelo Lemekoana
Programming student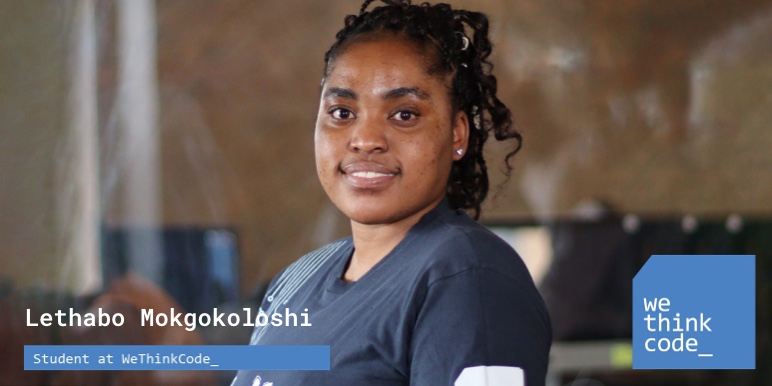 Greet each day with passion
"I fell in love with coding in university. I enrolled to do a course in information technology. One day I was in a taxi going home, and I overheard these guys talking about WeThinkCodeopen_in_new. I asked them for the link. I did the quizzes while I was in the taxi. The organisation emailed me that I had been accepted into the boot camp.

Getting through boot camp was so tricky. I felt like giving up on day one, but I told myself I needed to push through, and I succeeded. I love the fact that WeThink Code offers peer-to-peer learning.

At WeThinkCode, you are challenged, stretched, and required to ask for help. I am always thinking about code and what problems I can solve or my next big invention. It unlocks your mind. Coding gives women the power to define their stories and carve a path for themselves.

For me, the word momentum is about being phenomenal and innovative. It is about being on the move and constantly evolving.

Working on the Momentum Make your Money Moves Quiz was fun, and it emphasised that we needed to work together as a unit and consistently create world-class Apps and solutions.

I am incredibly proud of how far I have come, and I cannot wait to venture into more projects and learn more coding languages. "My advice for anyone who wants to join this field is to have an open mind, be willing to learn something new and greet each day with passion."

Lethabo Mokgokoshi
2nd year coding student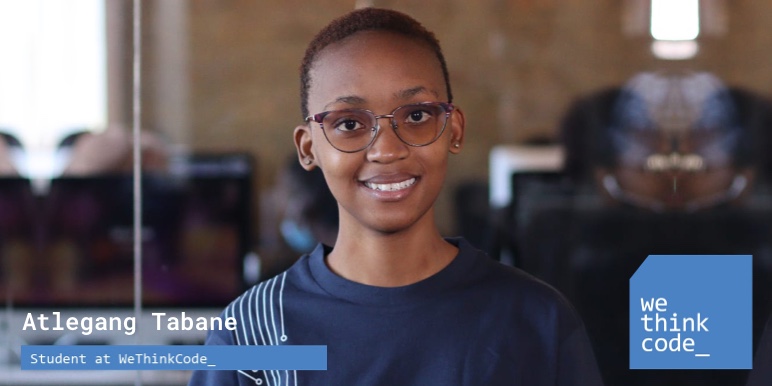 Be intentional - create an impact
What I love most about the career path I have chosen is the ability to create websites and Apps that gives things functionality. I think it's important for women to become coders, developers, or whatever career they want to pursue. Technology is king, and there are lots of jobs in this field.

The first person to create a programme was a woman, proving that we can do anything and everything we put our minds to. Coding also creates independence and allows us to change the narrative and trajectory of our lives.

There is power in partnerships, and I am so glad that Momentum and WeThinkCode were able to give us this chance. We are eager to learn, and programmes like these are essential in job creation and ensuring youth success. "Success means never giving up, creating an impact and being intentional. My advice for the youth is never to retreat. Yes, it's a tough road, but you can do it. Be inspired by where you come from, and you will succeed."

Atlegang Tabane
2nd-year software developer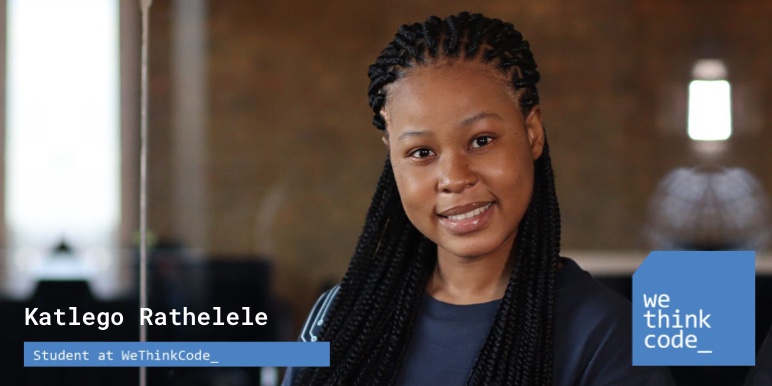 Never give up – be a go-getter
"My life hasn't been easy, it's been one curveball after the other, but one thing about me is that I never give up. I keep going."

I describe myself as a resilient go-getter. I am consistent and don't let anything stand in my way. Success for me is not having to worry about money and having a constant supply of income. I have big dreams that involve technology.

What I love most about being a female coder is that you are constantly learning, on your toes, growing, and stretched beyond anything you can fathom. There are challenges on this path; however, you always come out stronger.

Being part of the Momentum Make your Money Moves Quiz was terrific. I got out of my comfort zone, and I got a sense of corporate. I learnt to be resilient and to keep going.

"My advice for anyone coming into this field is to not to listen to the naysayers. Give yourself the benefit of the doubt, and you will succeed."

My mantra in life is, "when nothing is certain, anything is possible." When I applied at, WeThinkCodeopen_in_new, I suddenly got cold feet; but I remembered this saying, and it carried me.

"For me, momentum means putting myself at the forefront of my life and moving forward. I am a woman; I make the rules and determine my success. "

Katlego Rathelele
Coding student
The chapters in our story