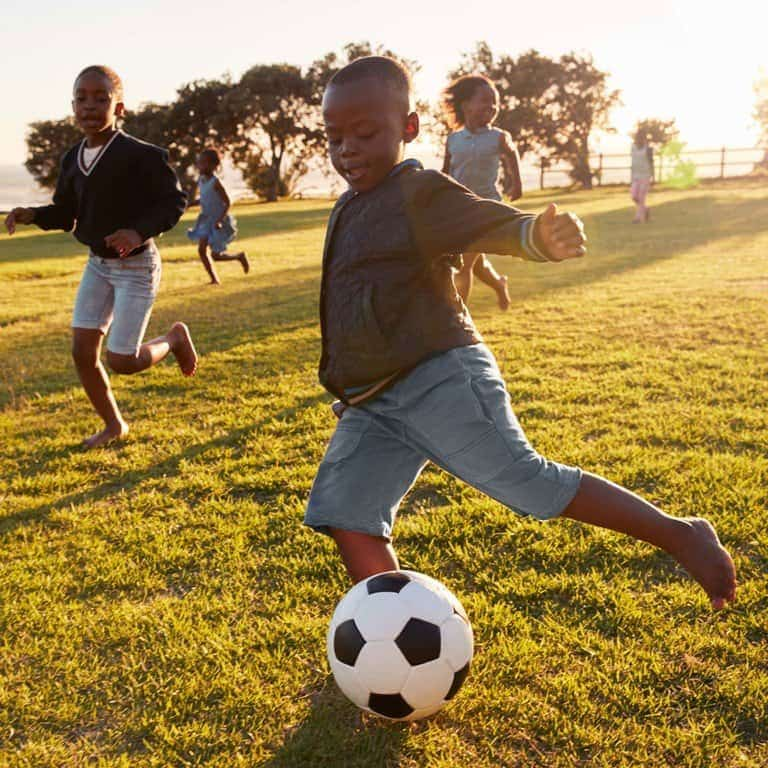 Empowering the youth and communities through education
We care about making a sustainable difference in the future of the South African youth by supporting them and equipping them with the skills required on their journey to finding employment.
Through Momentum's involvement in the Momentum Metropolitan Foundation (NPC) currently we've impacted 1 038 youth in our flagship projects
618
Employment opportunities facilitated
669
Learners placed in jobs


6
Projects running


5
Provinces


Together we can make a positive difference
Momentum's Corporate Social Investment (CSI) philosophy is grounded in the belief that we truly do add value to people's lives. By reinvesting, we can make a positive difference to the communities around us.


Financial education programmes
Our financial literacy programmes are designed to empower the youth to manage their own finances from the moment they start working.
Youth skills development
We believe that the more skilled our youth are leads to a strengthened economy and the greater their opportunity for employment.
We support the following programmes through our CSI initiatives
Our 'hands-on' approach ensures we can make a meaningful contribution through participation and contribution.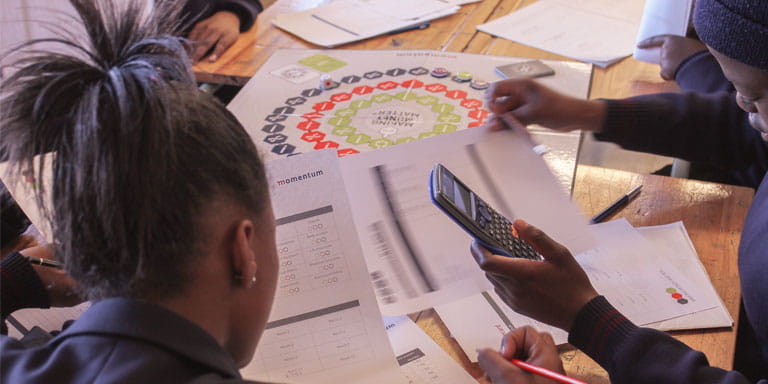 Financially empowering our youth
Our ambition is to see one of our country's biggest assets, our youth, empowered and financially well. Our financial literacy programmes are a key component of this.

Making Money Matter is a financial literacy board game played in high schools, which gives students the opportunity to learn through playing about how to make financial decisions.

Motheo Financial Dialogues is driven through interactive face-to-face workshops, industrial theatre and social media platforms that focuses on facilitating conversations on money matters like understanding your pay slip, budgeting and debt management.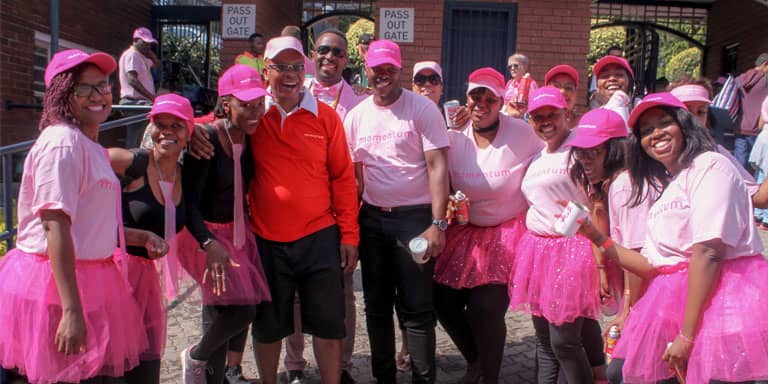 Employee participation to help those in need
Our culture empowers our employees to lend a helping hand to make a positive difference in people's lives. Momentum employees regularly commit their enthusiasm, time and money to a range of charitable initiatives like the forgood online platformopen_in_new, CANSA Shavathon, Rally to Read and Mandela Day.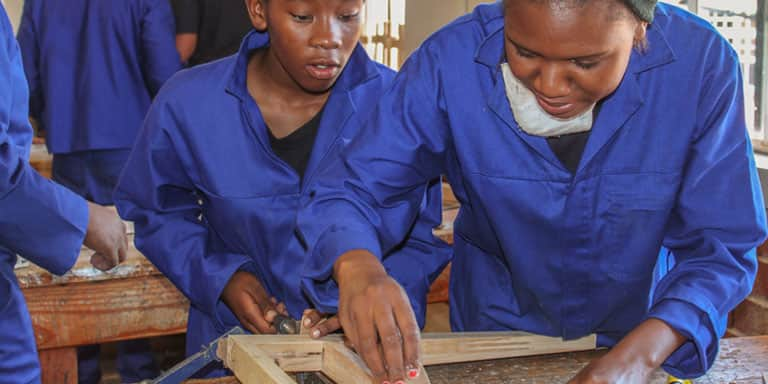 Youth employment programmes
We believe that we can affect the lives of the youth in our country in an uplifting way through skills development to facilitate job creation that will empower our youth. We do this by supporting initiatives like NPO Rhiza Babuyileopen_in_new, Ubuntu Pathwaysopen_in_new, Sparrow Schoolsopen_in_new and QASAopen_in_new.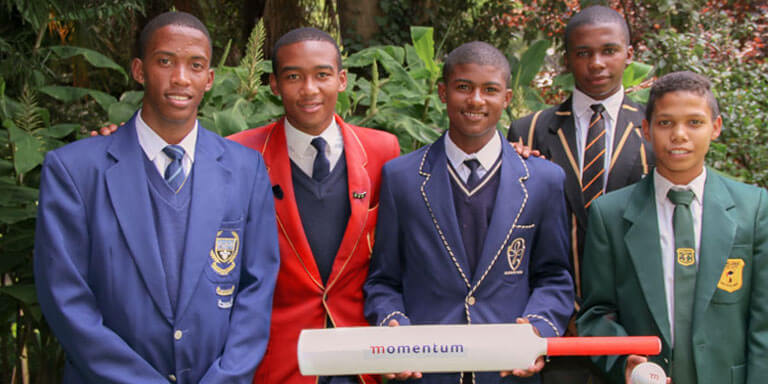 Unlocking talent through sport
The Momentum2Excellence (M2E) Bursary programme offers talented young cricketers the opportunity of a full-investment bursary that helps with school fees, transport, text books, stationery, as well as essential support like extra classes.
Success stories
Hard work pays off for our successful graduates who have achieved their goals, which will have a positive impact on their lives, communities, households and our economy.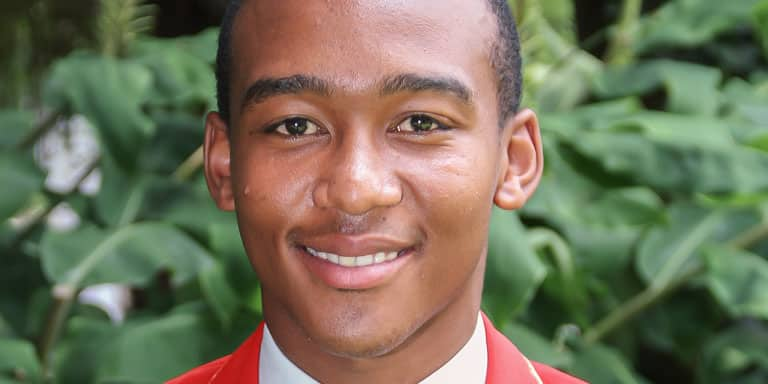 Bathandwa Isaac
Momentum makers make the world turn. Our journey with Bathandwa Isaac started in 2014 and now he is our very first Momentum2Excellence bursary graduate.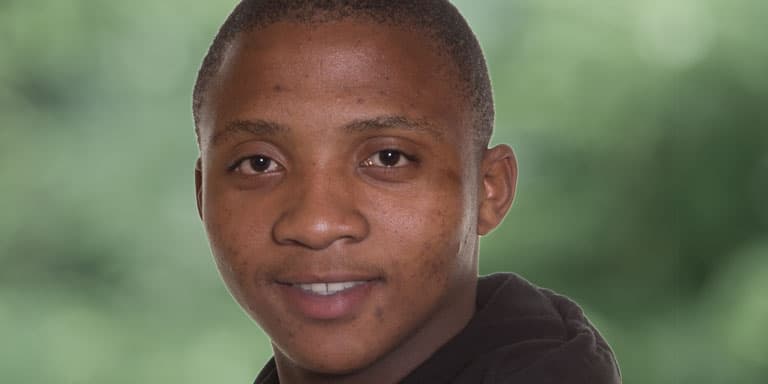 Sinethemba Qeshile
Sinethemba Qeshile started his journey with us in 2015. His cricket talent got him his first call to play for the Proteas T20 squad against Sri Lanka. He also plays for the Warriors as a wicket keeper and batsman.
If you have a question about our CSI initiatives, or would like to become a Momentum Metropolitan Holdings Ltd. volunteer, email us at