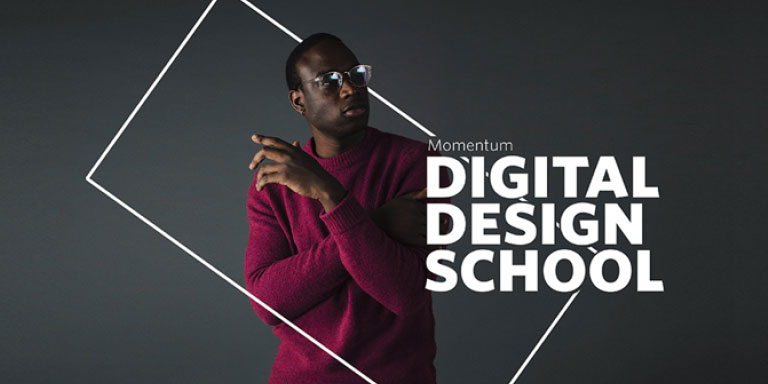 Design Graduate Programme
If you've completed your graphic design, multimedia design, information design or marketing degree and are interested in pursuing a career in UX, UI or CX, then you may want to consider joining the Momentum Graduate Programme.
The Momentum Graduate Programme experience
The Momentum Graduate Programme is a 12-month programme that prepares graduates for a career in user experience design (UX), user interface design (UI), and customer experience (CX). The graduates will be deployed to work on real industry projects and will be integrated into interdisciplinary teams where they can put the design principles they've learnt to the test.

Momentum's core businesses are long and short-term insurance, asset management, investments and savings, healthcare, employee benefits, life insurance as well as Multiply – our wellness and rewards programme. We are here for our clients on their journey to success and there to help them achieve their dreams and life aspirations.
During the programme you will learn how to conduct research that focusses on:
Analysing customer feedback
Conducting face-to-face interviews
Preparing persona research
Scrutinising analytics and outline patterns
You will be given exposure to premium application tools that
allow you to:
Who we're looking for
The ideal candidate should:
Have completed their matric
Have completed a degree in graphic design, multimedia design, information design or marketing
Be able to show evidence of conceptual thinking and research abilities
Present a portfolio that showcases a mix of different skills
Have a solid interest in how mobile apps and websites are built
Be ready to make a positive difference
How to apply
Please come back and visit us soon. We'll be keeping you updated as to when applications open.