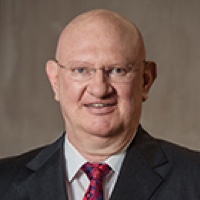 Loftie Botha
Fund Manager for Absolute Return, Index-tracker and Smart Beta Investments
Loftie has experience in managing institutional and retail funds over a wide product range and diverse market conditions since 1999. During his tenure as chief investment officer at OMIGSA Global Index Trackers (previously Umbono Fund Managers), he was responsible for index, enhanced index and absolute return products and assisted in growing investments from less than R10 billion to R50 billion.

Loftie joined Metropolitan Asset Managers in February 2010 as the head of absolute strategies and was later appointed portfolio manager for the absolute return funds at Momentum Asset Management. His role has since expanded, and he now also manages the index-tracker and smart beta fund ranges.
Qualifications

BEngineering (Industrial),
BCom (Hons) (Investment
Management), MCom
(Business Management)
Industry experience
26
years
Hobbies
Reading (local crime fiction).
Boxing training.
Favourite quote
"The fight is won or lost far away from witnesses - behind the lines, in the gym, and out there on the road, long before I dance under those lights." - Muhammad Ali
Strategic and markets considerations
We follow a different investment process with each of the funds we manage. Consistent themes that are common across our funds are that they are quant driven while we are aware of fundamentals, they follow a simple and systematic investment process, they are cost efficient and managed by an experienced, stable and focused team.
Fund updates
Loftie Botha, portfolio manager in the systematic strategies and structuring team, talks about how tracker portfolios provide an economic way to invest in equity indices that reward investors handsomely in the medium term. Within smart beta funds, he takes advantage of inefficiencies that arise in volatile equity markets through techniques that have been proven over decades.