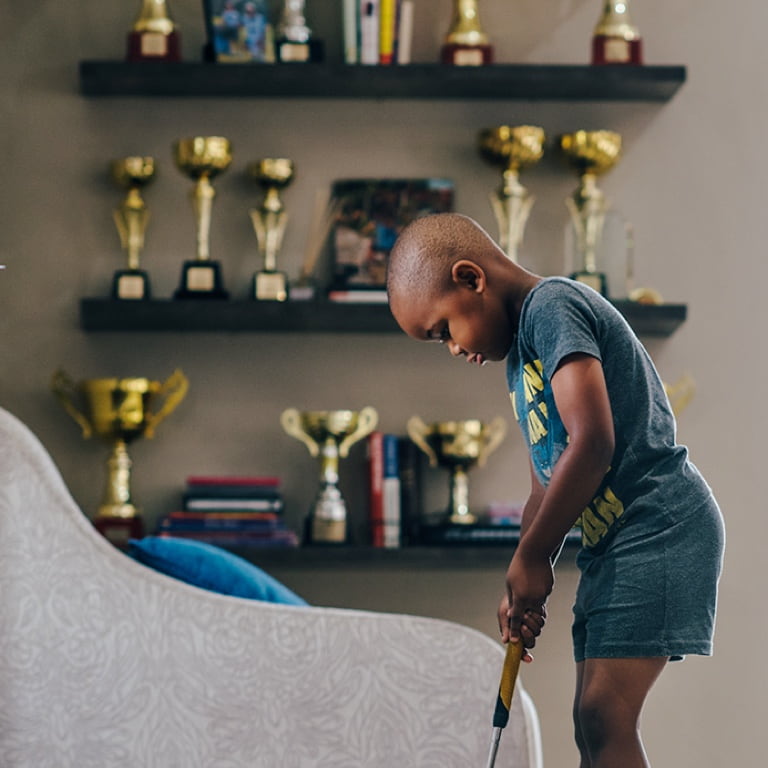 Nqobani Dlamini – a story of talent
Nqobani Dlamini's desire for success in sport started at a very young age. He has won over 30 trophies since he began competing in golf tournaments at the age of 4 in 2017. Now at age 7, he can drive a golf ball up to 140+ metres down the fairway and has a solid short game around the greens. Some of his most outstanding achievements to date include finishing sixth at the 2019 World Championships in the USA, best 9-hole player at the 2019 Junior Africa Challenge after achieving the overall lowest score of 1 under par and being named the SA Kids Golf Boys Player of the Year for 2019 – impressive accomplishments for such a young golfer.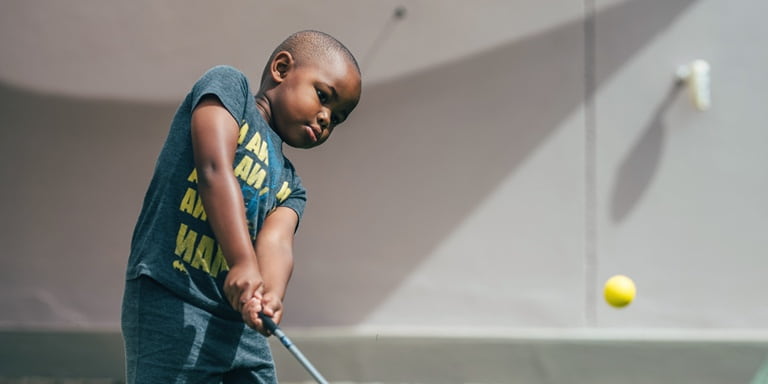 Talent is something you're born with
Nqobani's love for sport was evident before he could even walk. He often accompanied his dad, Mpilo, at the driving range where his dad noticed his good hand-eye coordination and natural swing with plastic clubs. He got Nqobani his first set of proper golf clubs when he was 2 and a half years' old, and soon after began participating in fun group golf lessons with other kids. At age 4, he moved on to one-on-one lessons with his coach and started competing in the SA Kids Golf Tour.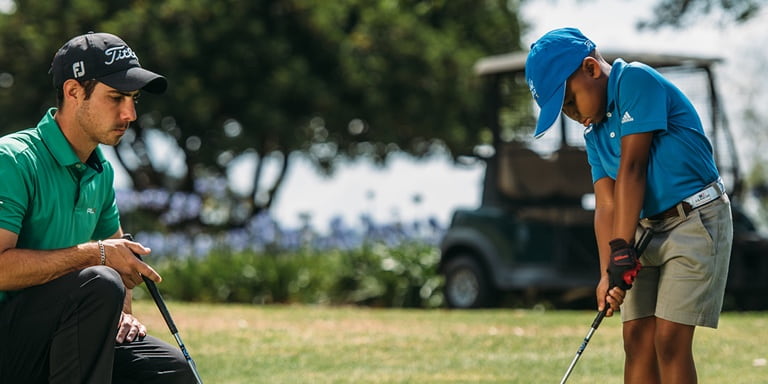 A golfing champ that ignites passion in everyone around him
At 4 and a half years, he joined the SA Kids Golf Tour competing in the Boys 5-6 age group and finished the 2017/2018 season third in the Order of Merit. He quickly became the crowd favourite and was awarded the coveted Chairman's Trophy for his sportsmanship and great potential he had demonstrated throughout the season, despite being the youngest on tour.
Mentoring successful driving and putting
His dad has been instrumental in Nqobani's success - supporting him at tournaments. When asked about his favourite golf player, his face lights up and he excitedly responds: "Justin Thomas, because he is soooooo good!"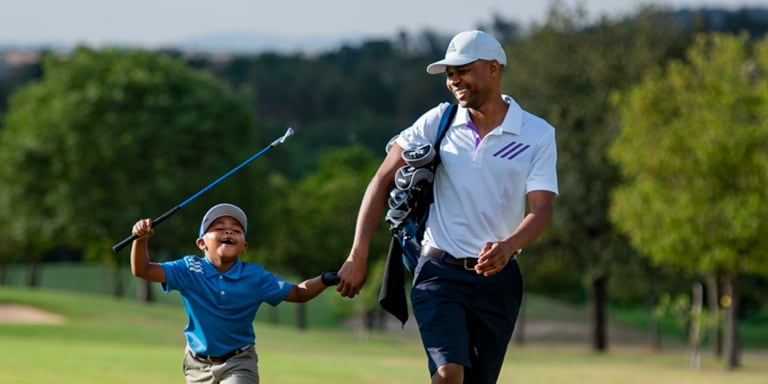 Despite his strong ability across various sporting codes Nqobani chooses golf as his favorite because he enjoys the challenge it presents and he has the most fun playing golf with his friends and his dad, who also doubles up as his caddy.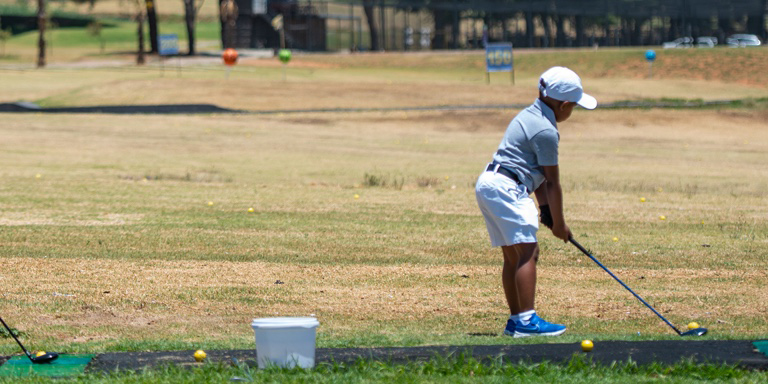 Keeping his momentum going
Nqobani's goal is to continue developing his ability in the sport of golf and hopefully turn pro someday. His enthusiasm for the sport and willingness to learn and be better is the momentum that keeps him reaching for the winner's title and creating his own success.