COVID -19 tests, vaccines, and Long COVID-19
As we enter a post COVID-19 environment, it's important to know what your medical aid covers if you test positive for COVID-19 or are diagnosed with Long COVID-19.
COVID-19 tests
How am I covered for
COVID-19?
Momentum Medical Scheme covers the costs for COVID-19 testing (both positive and negative results).

We will also pay for treatment if your test turns out positive, no matter which option you are on. This includes both in- and out-of-hospital treatment, provided you meet the criteria for COVID-19 screening which are:
You were referred for testing by a registered healthcare practitioner.
The test is conducted by a registered pathology laboratory (per NICD guidelines).
You have contacted us for an authorisation.
If the above criteria are met, the test will be authorised for payment from the Scheme's Health Platform Benefits. If the above criteria are not met, the test will be payable from your Savings or HealthSaver+, if available.

There is no restriction on the maximum number of tests covered, provided the Scheme has authorised the tests.

Please make sure you obtain a detailed invoice for the test, not just a receipt. The Scheme will need this to process your claim.
What should I do if I suspect I may have contracted COVID-19?
If you're concerned that you may have contracted the virus, call your doctor or get in touch with a doctor through our Hello Doctor+ platform.

Hello Doctor: USSD *120*1019# (standard rates apply)

Or request a call through the Momentum App (watch the 15 second video below) or Hello Doctor App.

Your doctor will screen you to assess the need for COVID-19 testing and provide you with a referral letter if you need to go for a test. In the meantime, practice good hygiene and maintain a safe distance from others until you have been cleared.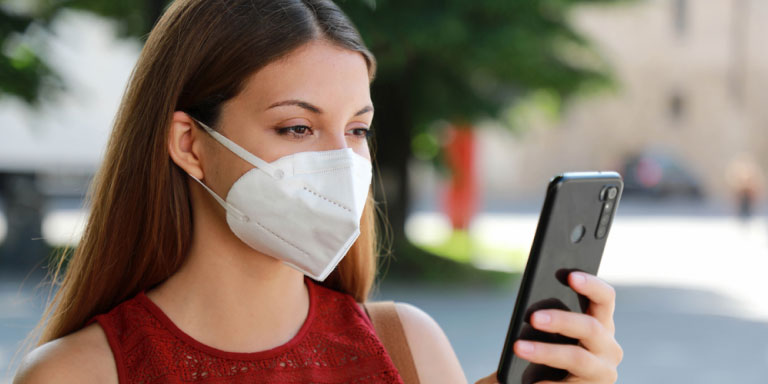 COVID-19 vaccines
Is the cost of my vaccine covered?
Yes, Momentum Medical Scheme covers the cost of COVID-19 vaccines.
Long COVID-19


What is Long COVID-19?
Long COVID-19 is generally defined as COVID‐19-related symptoms that are present for 28 days or more after the onset of acute COVID‐19 infection. It remains unclear why some patients experience prolonged recovery. Many patients recover spontaneously with holistic support, rest, symptomatic treatment, and a gradual increase in activity.
How do I register for Long COVID-19 treatment?


Your treating doctor needs to complete the Long COVID-19 treatment request form and send it to us via email at [email protected].