Aardklop
This was the second year that we were the main sponsor of the annual Aardklop festival, which moved back to Potchefstroom only, the home of Aardklop. We are proud to once again sponsor Aardklop - a national cultural asset for South Africa. It is a joy and privilege to be part of Aardklop and to support the arts in South Africa. Just as investing is personal to us, nothing is more personal than enjoying the arts in person. At this year's festival, we once again hosted advisers, clients and other guests at our VIP tent at the festival grounds from 3 to 8 October. Potchefstroom was hot – literally and figuratively – and our guests could relax with some drinks and snacks before or after shows. The festival exceeded expectations and offered something for everyone – wonderful theatre productions, an array of stalls, book discussions by writers, music shows, and awe-inspiring exhibitions and art. The attendance numbers were more than we hoped for, and the theatres were filled with audiences young and old.
Aardklop 2023 Highlights
Aardklop 2023 Pictures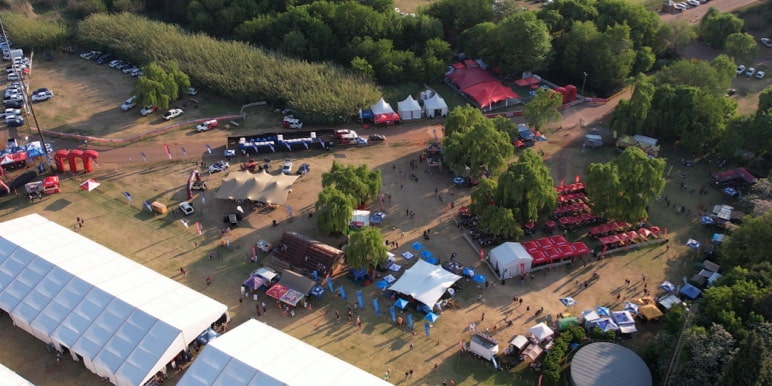 Previous year
After two years of a devastating pandemic, Aardklop ambitiously expanded to Potchefstroom, Pretoria and Linden, where we were welcomed with open arms. The festival occurred from 30 September to 9 October 2022 at various venues. The audience's appreciation for this year's festival's many theatre and musical productions was overwhelming. We believe that every person's investment goals are unique and extremely personal. During the festival, we saw that every person's experience of shows was just as personal and how the arts contribute to the enrichment of people's lives on a different level. We are grateful that we could contribute to a successful Aardklop in 2022 and get the arts and culture industry back on its feet.
Aardklop Pictures