What are you looking for?

How do I handle my inner struggles?
Nontokozo Madonsela

TOP TIPS
Know your purpose | Make the best decision with what you know | My inner voice is my superpower | Be truly authentic | Embrace pain & lessons from failure.



Fear less, fail more, live bolder
Naadiya Moosajee

TOP TIPS
Do something | Learn, unlearn, relearn | Be guided by your inner voice | Cash is queen | Learn to let go | Understand negotiating power.



Owning the moment
Chi Mhende

TOP TIPS
The human voice is known as the organ of the soul. Take care of it and show it gratitude; it will show you your world. Chi takes us through a series of isolated vocal vibration exercises to support your confidence in public speaking.



Find the Courage to put your hand up
Veronica King

TOP TIPS
Failure = learning | Do it afraid – start before you feel ready | Self-doubt & nerves are normal – it's a sign that you care | Action begets action – what's in motion, stays in motion | Celebrate your imperfections | Do 1 thing every day that scares you | Courage is the antidote to imposter syndrome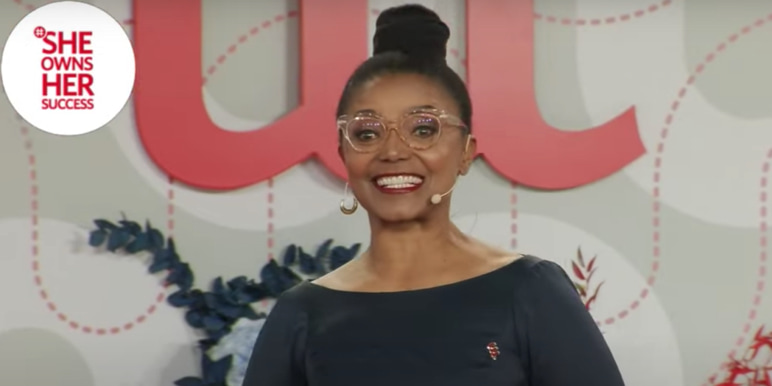 De-stress your success
Dr Ela Manga

TOP TIPS
Stop for nothing. Go for more with Dr Ela Manga as she shows how breathwork practice can help you through tense situations. Use the warrior breath to decompress at the end of a long day or before an important meeting.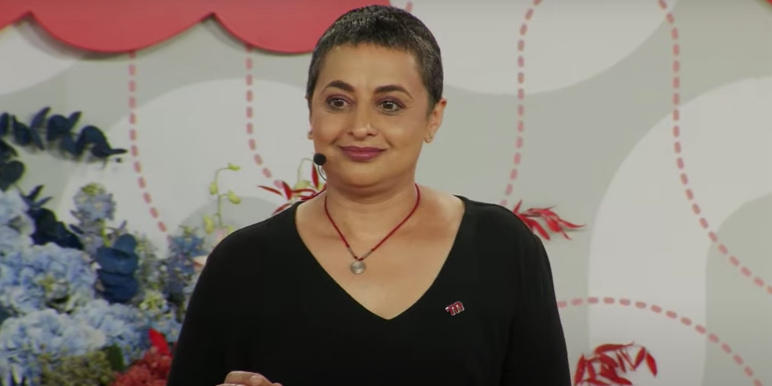 Perfection is overrated
Panel discussion

TOP TIPS
Perfection isn't a requirement | My 60% may be 90% to the hiring manager | Believe that you will be supported | Ground your definition of success away from your ego | Move from admiring my ambition to acting on it.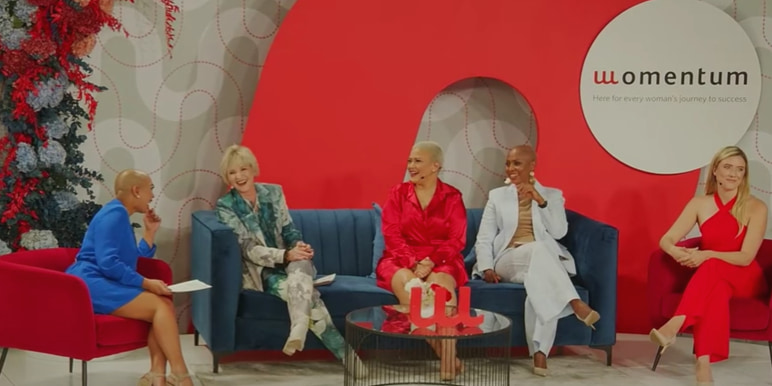 Sorry-not-sorry, I'm doing me
Panel discussion

TOP TIPS
How do you bounce back when you hit rock bottom? It's a journey you need to face head-on. You become unstoppable by understanding how to become a FKP (financially knowledgeable person) and find your financial voice.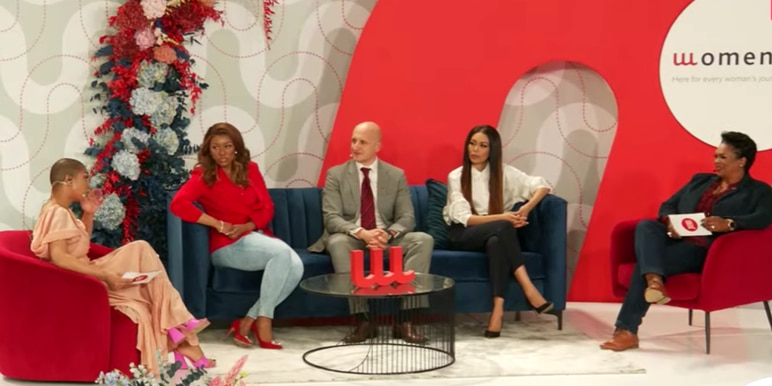 I'm not done levelling up
Nontokozo Madonsela

TOP TIPS
Minimise the negative voices in your head | Don't be afraid of a 'no' | Wait for the right time for things to happen | Don't fit in – function in | Being grateful is the magic of life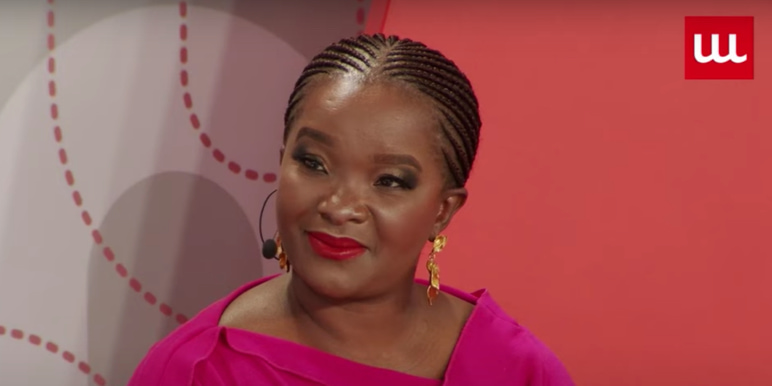 The art of negotiating
Antoinette Prophy, entrepreneur

TOP TIPS
Get out of your own way | Let go of limiting beliefs | Do your research and confidently step up when asking for a salary raise | Leave your emotions at the door |Identify what success means to you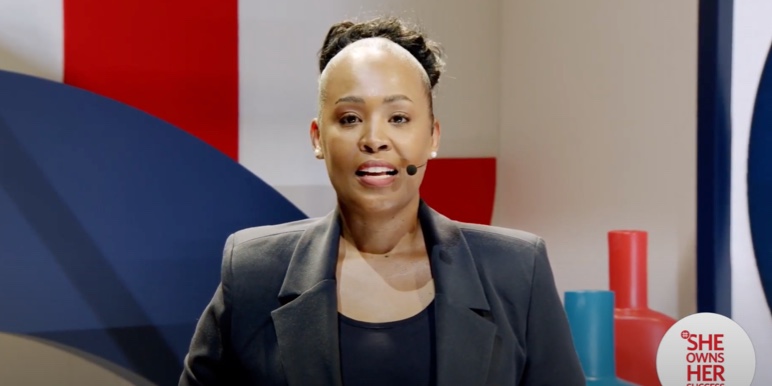 Finding structures of support
Elana Afrika-Bredenkamp, radio personality

TOP TIPS
Acknowledge your creator | Connect with your parents | Make friends at work | "Get up" when you're feeling sad | Cultivate a positive attitude | Gratitude enlightens the mind and makes you feel happier | Forgive for peace of mind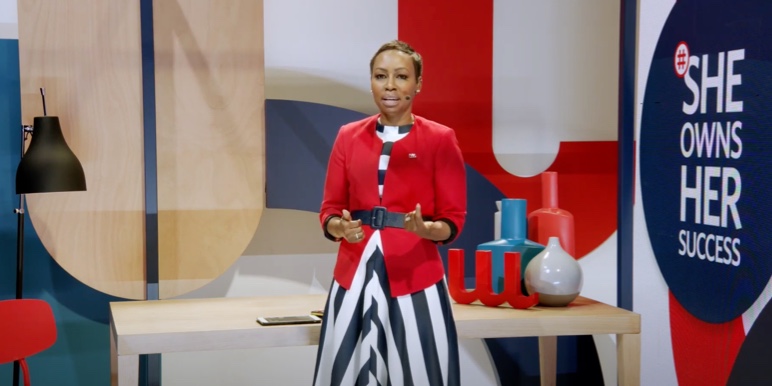 Leading by the beat of your own drum
Kate Woods, Snr. brand director, Adidas SA

TOP TIPS
Focus on what you can control | Having ambitions will lead to success | Let your passion burn brightly | Your inner strength is powerful | Lead authentically | Be courageous | Show up consistently | Believe in yourself | Be fearless in achieving greatness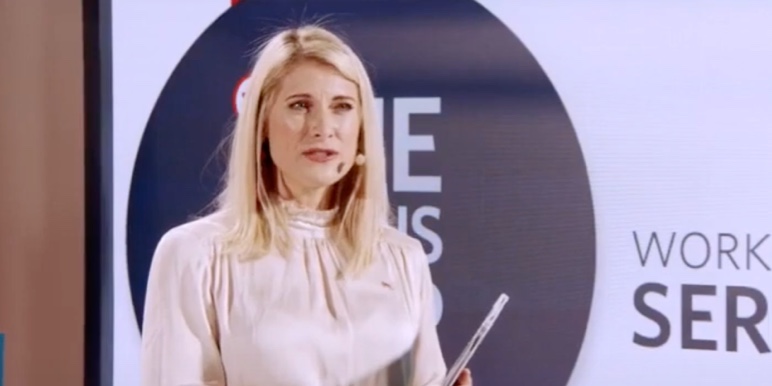 Take control of your legacy
Dani van Vuuren, fiduciary consultant, Momentum

TOP TIPS
Take control of the legacy you've created and the one you want to leave behind | Review your Will and estate plan regularly | Speak to a financial adviser about holistic estate planning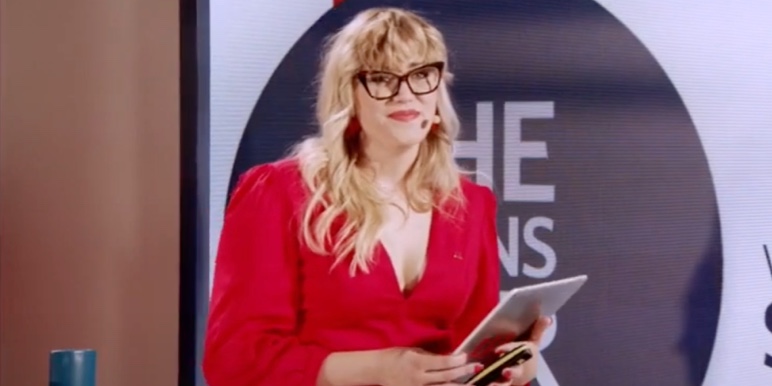 The opposite of strength isn't weakness
Panel discussion

Strength is being able to face challenges like COVID-19 with a winning mindset. True winners aren't afraid to lose or admit weakness because they know their strength and power.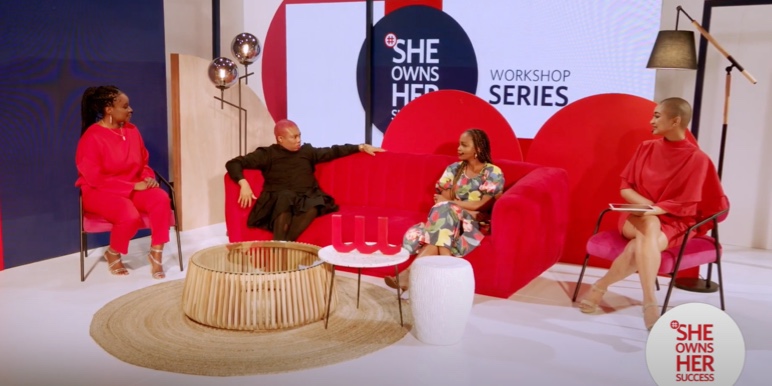 No is a full sentence
Panel discussion

Saying "no" is about creating personal boundaries that allow you to focus your time on the things that will make the most impact. Learn to flex the muscle of saying 'no' where you can.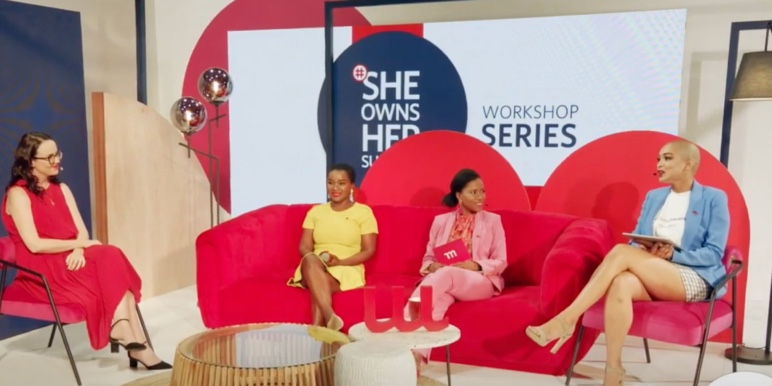 How to build your personal brand
Simone Naidoo,
personal development consultant

TOP TIPS
Know who you are | Know your purpose | Break free from limiting beliefs | Choose positive words to uplift yourself | You are the captain of your ship | Love, accept and approve of yourself | You are enough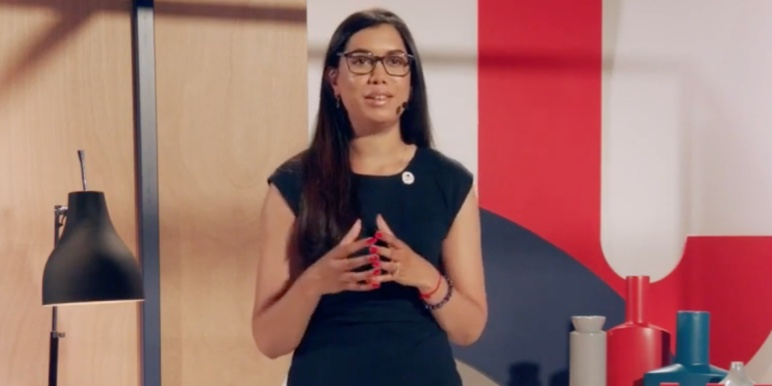 How to become your own hype woman
Veronica King, founder and CEO of
Emuthini Consulting

TOP TIPS
Be your own cheerleader | Know your passion | Visualise your success | Do positive affirmations | Know your value | Stand for something | See opportunities instead of obstacles | Have a dream team to support you | Keep your eye on the end goal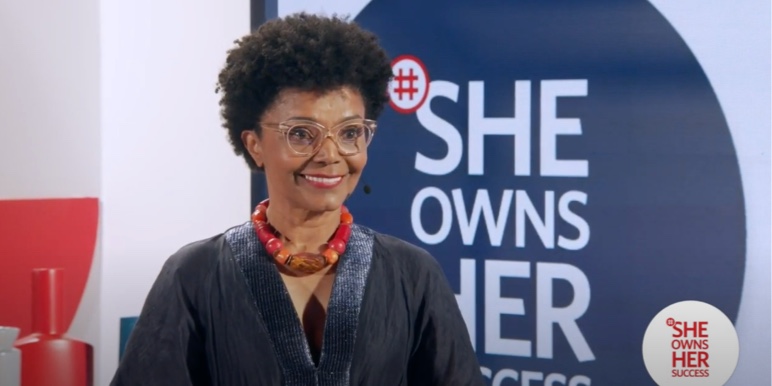 73 Qs
Get to know these women better. See what their first response is without them overthinking it.
See how they own their success.
Nontokozo Madonsela
Momentum Metropolitan Group CMO


Sherlin Barends
Radio presenter at Kfm, voice over artist,
MC and writer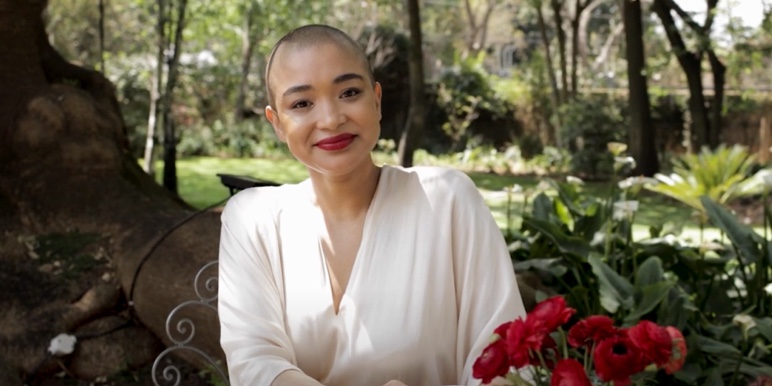 Success story shorts
Get inspired with a series of shorts from these trailblazing women.
Don't listen to the naysayers
"Practice your comebacks and then deliver them with grace".
Charlotte Nsubuga-Mukasa
Head of Marketing at Momentum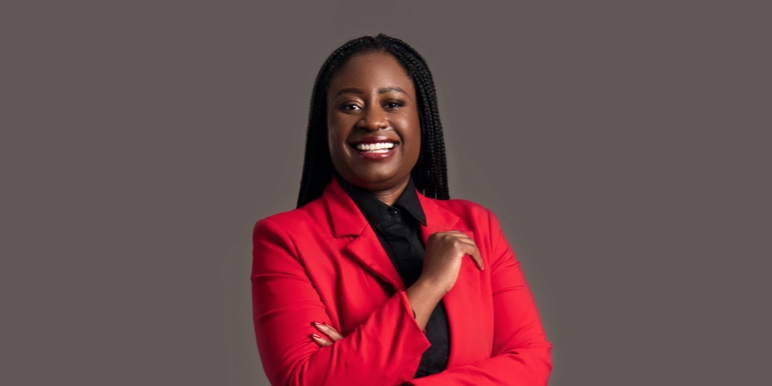 Hello success
Affectionately known as Tannie Ina, this jam-making entrepreneur says that her family and grandchildren remain her greatest success.
Owner at Ina Lessing Jams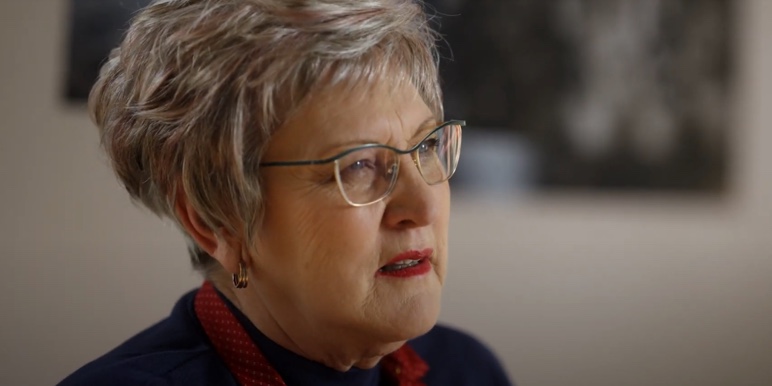 I own my worth
"Unstoppable success to me is grounded on 3 things: purpose, power and impact."
Hulisani Ravele
Broadcaster & media personality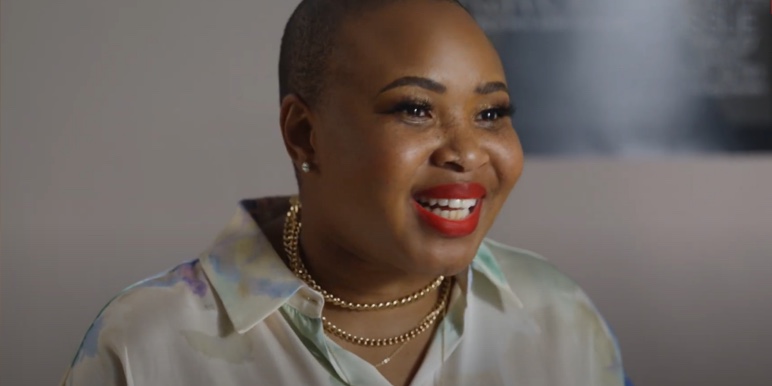 There's no end to my success
Success to Tobeka means freedom. The freedom to do the things that bring her joy.
Tobeka Lwana
Philanthropist & inclusion and equality advocate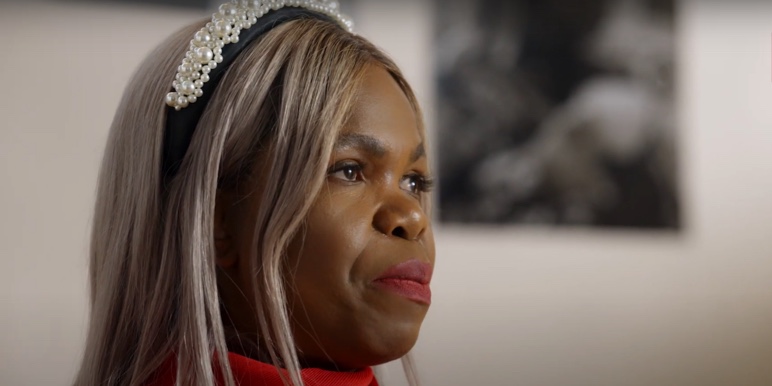 "There's only one definition of
success. Yours."
Nontokozo Madonsela
Momentum Metropolitan Group CMO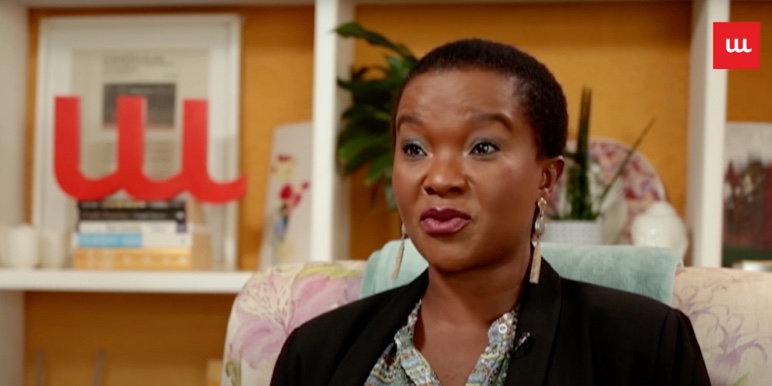 Turn full stops into commas


Her hardships taught her resilience and forgiveness.
Johannah Mkhasibe
Training facilitator: Momentum Investments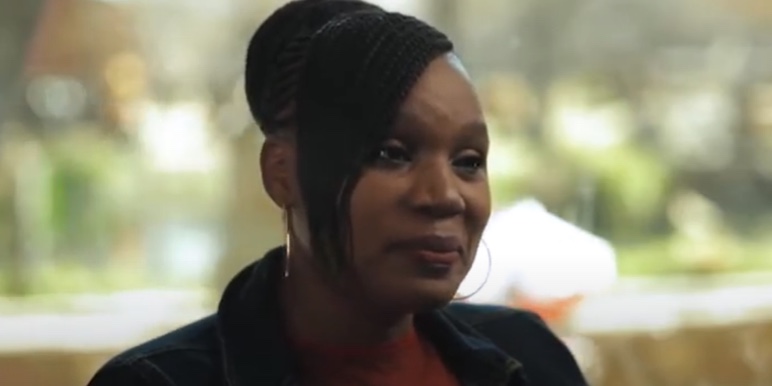 Success is my starting block


A childhood event inspired her to use hurdles as the starting blocks to success.
Ana Scott
Momentum financial adviser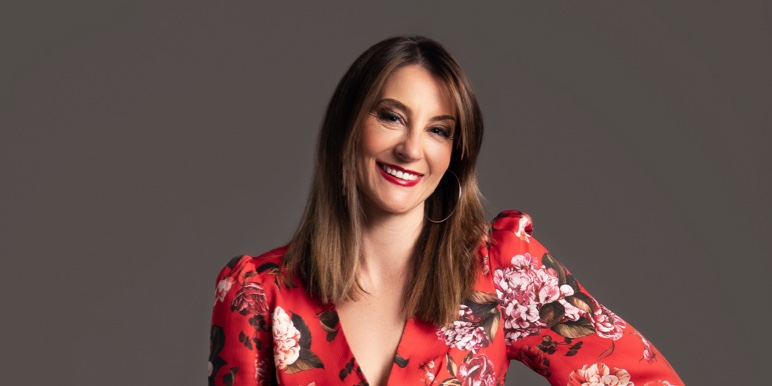 "You've got a seat at the table.
Own it."
Lose your fear and find your voice.
Saray Khumalo
Mountaineer & corporate executive