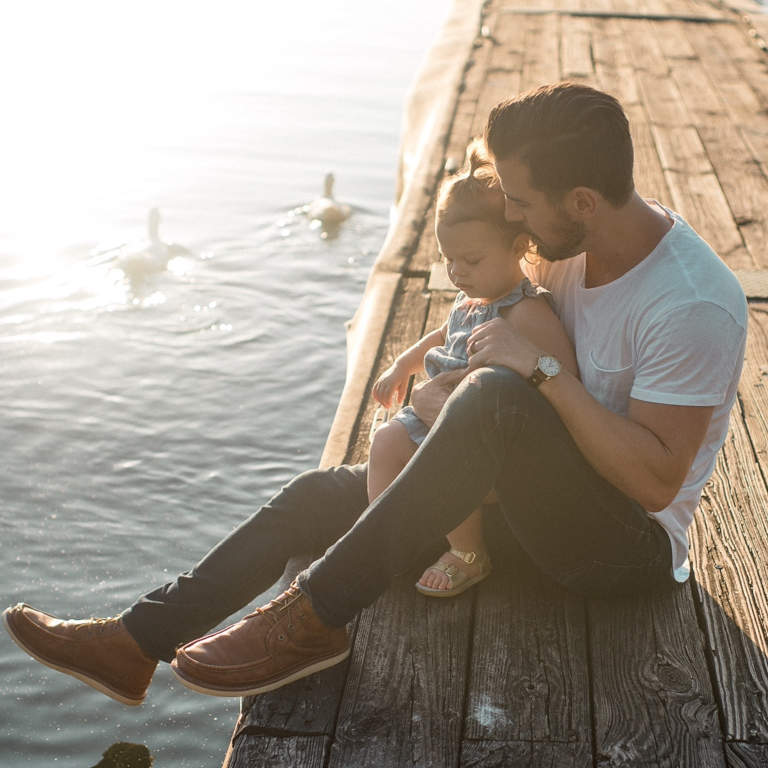 Life cover
Leave a legacy for your loved ones. Get an online life cover quote to take care of your family and financial commitments when you no longer can.
Provides your family with money to pay for living expenses.
Settles big debt, like car repayments or a bond.
Pays for children's education.
What is life cover?
Ensures that your family has sufficient income.
Life cover ensures that your financial responsibilities are taken care of in the event of your death. It replaces the income you would have earned during your working life, ensuring that your family is financially secure.
When should I
get life cover?
If anyone depends on you financially, the earlier the better.
Although age may play a role in how much life cover you need, the decision to take out life cover has nothing to do with age. If anyone else depends on your income, you should consider taking out life cover. For example, if you're married, you and your spouse may want to take out life cover for each other. Many married couples rely on two incomes to cover their monthly expenses, and if one spouse dies, the other spouse would need to cover those expenses on one income.

It is advisable to buy life cover earlier because you never know when you are going to need it and, as you get older, life cover gets more expensive.
How much life cover do I need?
Consider what your loved ones will need in the coming years.
To find out how much life cover you need, work out what portion of your income your family needs today. Because that is what they will need if you die tomorrow. The next step is to calculate the lump sum that will generate this income up to your planned retirement age, taking inflation into account.
Want to know more?
Claims and payouts
Premiums
How do you work out my premium?

The premium depends on the person insured's age, gender, smoker status, and health as well as the premium pattern chosen at the outset of the policy.
What if I skip a payment?

If you skip a payment, the policy won't lapse as long as we receive a payment within the 30 days grace period.
Estate Provider benefit
Covers the costs and fees associated with winding up your estate.
As part of your holistic financial planning you can provide an amount to make sure the winding up of your estate is done by a professional, and that there is enough liquidity in your estate to cover any costs and fees. Momentum's Estate Provider benefitopen_in_newgives you and your family peace of mind that your estate will be taken care of professionally and that there will be enough money available in your estate to cover all costs and fees.
A professionally drafted Will that we will keep in safe custody.
An instant cash amount paid to your nominee within one working day after Momentum receives the death claim.
The Executor's Fee benefit - covers 100% of your executor's fees on estates with a gross value up to R10 million and a 50% discount on the amount over
R10 million.
The Professional Fee benefit - after settling 100% of the executor fees the remaining balance will be used to pay for other associated fees and administration costs.
A top-up for your estate - any amount that is left after settling all of the admin costs and professional fees, gets paid back into your estate without executor fees.
A death benefit worth R300 000 to
R2,5 million offered in conjunction with Momentum Myriad.
Contact Momentum
life insurance claims