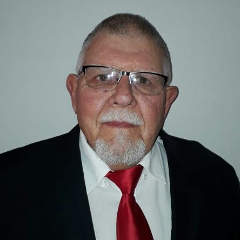 Languages
Afrikaans & English
Johan matriculated from Aberdeen High School in 1959. He obtained the BA commerce degree from Stellenbosch University. His career started at Sanlam Head Office on 1 February 1960. In 1969, he joined Nasionale Bouvereniging, who in 1970 merged with Saambou. He served as Chairman of Kimberley Afrikaanse Sakekamer and the Bloemfontein Afrikaanse Sakekamer, as a director of the Bloemfontein Chamber of Commerce, and moderator for the fourth-year Management student paper at the Free State Technikon. In 1996, he joined Sanlam as an agent. In January 1998, he joined Absa Makelaars as an advisor. He joined Momentum Financial Wellness Practice in Bloemfontein as supervisor to assist, guide and support young advisors to fulfil their dreams in this rewarding and challenging career in the interest of ensuring both clients' and advisers' financial wellness.
Services offered
General Financial Planning

Life Insurance

Investment and Savings

Retirement Planning

Estate Planning, Wills and Trusts

Employee Benefits

Multiply
Qualification
BA Commerce Degree

RE05
Career history
Johan started his career at Sanlam Head Office on 01 February 1960.

While with Sanlam, Johan started to study part time at Stellenbosch University and obtained the BA commerce degree. In 1969 Johan joined Nasionale Bouvereniging who merged with Saambou in 1970. Then followed promotions and transfers through the country. In Bloemfontein Johan was regional manager for the Free State branches of Saambou before their collapsed .Johan served as a director of Bloemfontein Chamber of Commerce and started as an agent for Sanlam in Bloemfontein in 1996. In January 1998 Johan joined Absa Makelaars as advisor and retired in 2016 at age of 75. Johan is now active again as supervisor at the Momentum Financial Wellness Practice in Bloemfontein.