Estate Provider Benefit
We don't like to think about death, so we often don't plan for it. If you want to make sure that your family is taken care of after your death, it's advisable to have a Will and estate plan in place to ensure your affairs are settled the way you want.

Understanding and planning for the fees and expenses involved will ensure enough money in your estate to cover taxes, outstanding debt and administration costs.
Settles professional and executor fees charged with winding up an estate.
Ensures there's enough cash in your estate to pay SARS what is owing.
Ensures there's enough cash to settle administration fees.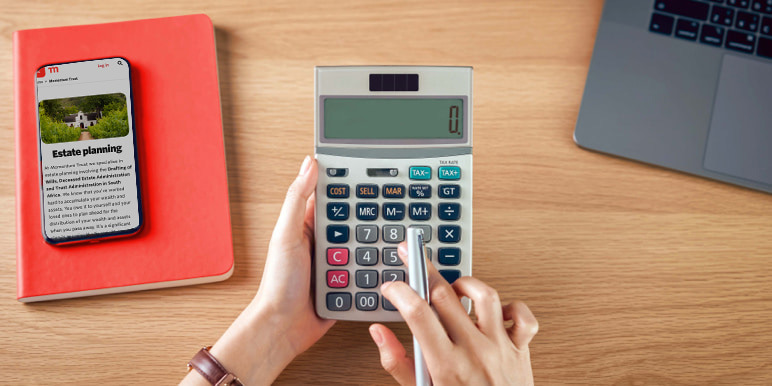 Estate Provider Calculator
Calculate the costs to wind up your estate
Our Estate Provider Benefit calculator can help you calculate any cash shortfalls in your estate so that your family or beneficiaries aren't left with the financial burden of paying for taxes, debt and administration costs after your death.
What is the estate provider benefit?
It is an estate plan ensuring there's enough money in your estate to help settle debt and professional and administrative fees charged during the administration process.
What benefits are included in Estate Provider Benefit?
A professionally drafted Will
Momentum Trust will keep this in safe custody for you.
An instant cash amount
Paid to your nominee within 1 working day after Momentum receives the death claim.
Professional fee benefit
After settling 100% of the executor fees, the remaining money will be used to pay for other associated fees and administration costs.
A death benefit worth R300 000 or more
Offered in conjunction with Momentum life insurance.