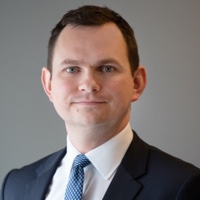 Andrew Hardy
Investment Director | Portfolio Manager

Global Equity | Multi-asset Investments
Andrew is a long-standing member of the UK investment team, having been with Momentum Global Investment Management (MGIM) since 2005. Prior to his appointment as Director of Investment Management he was co-Head of Research and has managed portfolios for over ten years. He is the lead portfolio manager on the Harmony Portfolios multi-asset range and the Momentum global developed and emerging market equity funds, with combined assets under management of over $3bn. During his time at Momentum he has specialised in equity research and strategy, whilst playing a central role in developing the team's investment philosophy and process as well as supporting business strategy and development.
Qualifications

BSc (hons) Economics, University of Bath

Chartered Financial Analyst, CFA Institute
Industry experience
15
years
Hobbies
Running.
Photography.
Travel.
Favourite books
Guns, Germs and Steel by Jared Diamond
Principles by Ray Dalio
Favourite quote
"Man is a deterministic device thrown into a probabilistic Universe. In this match, surprises are expected." - Amos Tversky
Strategic and markets considerations
Consistent themes that are common across our equity funds are that they follow a blended style approach, combining quality, momentum and value styles to generate excess returns, whilst also minimising risk and making the investment journey more palatable for our clients. In addition, the funds implement a best of breed approach – our team is passionate about identifying the very best third-party managers from around the world to implement the funds' investment mandates. Where the funds differ is in their investment and portfolio construction processes with the one fund following a data-driven and rules based systematic approach, and the other combining the benefits of both fundamental active management with the benefits of a data driven systematic approach.