Addressing COVID-19 vaccine concerns
There's a lot of information out there now with the new variant Omicron, some true, the rest not so much. Understandably, it can be difficult to know what to believe. Dr Michael Mol puts your mind at ease and answers those pressing questions such as were there any quality control steps that were missing when testing the vaccine, how could they develop the vaccine so quickly and so much more. Watch the 9-minute video.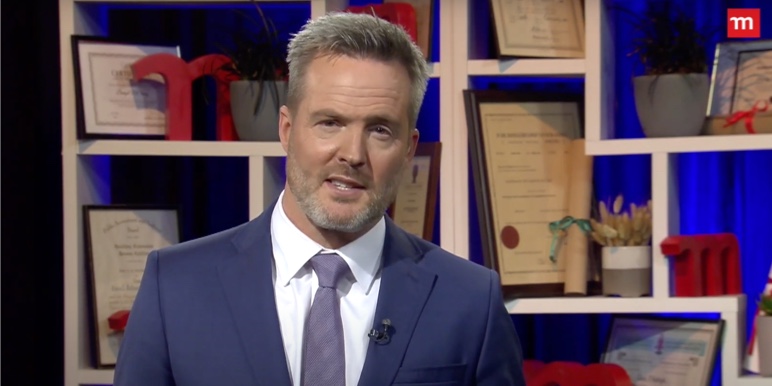 The latest COVID-19 vaccine updates
We understand that this is an unprecedented time and one that can leave you with many questions unanswered about coronavirus and whether your medical aid option will cover the cost of the vaccination. To alleviate some stress around this pandemic, we have created a list of commonly asked questions and answered them below.
When can I expect to become eligible for an additional COVID-19 vaccine?
Pfizer vaccine
You can get an additional dose of the Pfizer vaccine
2 months (60 days) after your second dose.
.
Johnson & Johnson vaccine
You can get an additional dose of the Johnson & Johnson vaccine, if it has been
at least 2 months (60 days) after your second dose
.
Immunocompromised individuals
If you're an adult undergoing treatment for any of the below conditions, you're considered
immunocompromised
and can get an
additional dose of the vaccine 28 days after your last vaccine dose
. Please note that you will need to get a referral from your doctor to get this additional dose.
Haematological or immune malignancy
Moderate to severe primary immunodeficiency disorder
HIV infection with CD4 count < 200 cells/μL within the last 6 months
Asplenia
Individuals receiving high dose corticosteroids or systemic biologics
Long term renal dialysis
Transplant recipients (solid organ or bone marrow)
It is important that you
don't mix and match the vaccines
, your additional dose will need to be the same as your initial vaccine.
Are COVID-19 vaccines safe?

South Africa's medical regulating body has approved all COVID-19 vaccines that are being administered in the country, after they met the scientific standards for safety and efficacy. These vaccines have been developed using an approach that uses messenger RNA technology. This technology has been studied for more than a decade and does not contain any live virus, nor does it interact with human cells or change your DNA in any way. Those with a compromised immune system, older people with severe frailty, people with a history of severe allergic reaction to vaccines, people living with HIV, and those who are breastfeeding should consult a doctor before taking a vaccination.
Can I take the vaccine if I am pregnant or want to fall pregnant?

The COVID-19 vaccination is strongly encouraged for non-pregnant women contemplating pregnancy. COVID-19 vaccines using the mRNA or viral vector technology should be offered to all pregnant women after 14 weeks gestation. Pregnant women with co-morbidities such as diabetes and hypertension will be prioritised for vaccination, should vaccine supplies be limited.

The Moderna and Pfizer-Biotech vaccines are mRNA vaccines that do not contain a live virus. Additionally, mRNA vaccines do not interact with a person's DNA or cause genetic changes, as it does not enter the nucleus of the cell. The Johnson & Johnson/Janssen vaccine is a viral vector vaccine using a modified version of a vector. Thus far, no adverse pregnancy outcomes have been reported when the same viral vector was used in other vaccines and administered to pregnant women in all trimesters of pregnancy.
What are the possible side effects of a COVID-19 vaccine?

COVID-19 vaccines can cause mild side effects, such as pain, redness or swelling where the shot was given, fever, fatigue, headache, chills and muscle or joint pain. These side effects are normal signs that your immune system is building protection against the virus. Most side effects occur within the first three days of vaccination and usually only last a day or two.

These side effects can mimic symptoms of COVID-19. Self-isolate and consult your doctor if you experience symptoms more than three days after being vaccinated lasting more than two days.
Why do some people feel sick after a COVID-19 vaccine?

Some people who received the vaccine have had flu-like symptoms, including body aches, and fever. If you experience these side effects, it's a normal response and a sign that your body is building protection against the virus. In clinical trials, some participants experienced more side effects after the second dose.
Can the vaccine give me COVID-19?

The vaccine cannot give you the virus. The current vaccines on the market (Pfizer/BioNTech and Johnson & Johnson) do not contain the entire virus, so it's impossible for these vaccines to give you COVID-19.
How long does it take to develop immunity after receiving a COVID-19 vaccine?

The new COVID-19 vaccines teach your immune system to recognise and fight the virus. This protects you from getting sick with COVID-19. But a vaccine needs time to provide protection after it's received. COVID-19 vaccines that require 2 shots, such as the Pfizer/BioNtech vaccine, may not protect you until a week or two after your second shot.

Remember, you could be infected with the COVID-19 virus just before or just after vaccination and get sick. So, it's very important to continue the usual risk mitigation activities – wearing a mask, physical distancing, hand hygiene, etc.
Can I still spread COVID-19 after getting vaccinated?

While you may still be able to get and spread COVID-19 after being vaccinated, the severity of illness and risk of death is highly reduced. It is currently expected that only once more than 85% of the country's population is vaccinated, will it be safe to stop measures like social distancing and the wearing of masks.
Can I resume life as normal after getting the vaccine?

Even if you get vaccinated and are protected from the worst effects of the disease, you may still get COVID-19, but with milder symptoms. You could also still be an asymptomatic carrier and still transmit the virus to others without knowing it. It is currently expected that only once more than 85% of the country's population is vaccinated, will it be safe to stop measures like social distancing and the wearing of masks.